4 Up And Coming Home Security Devices
Smart homes have four main concerns: customizability, online security, connectivity, and setup. Customers want a system that fits their needs, has the tightest security, works with the products they have, and isn't a pain to set up. The easiest solution is to find an established home security company like ADT or Vivint and have them install a system for you, but it's hard to default to a big company when the market is flooded with amazing standalone products such as
Dropcam
and
Korner
. Yet these gadgets aren't the quick fixes you might think they are either; they're slowly getting bought out and branded by other companies, rendering them incompatible with other devices, and taking away from your customization options. The next wave of home security products aims to fix all of this.
Going back to the basics of customer satisfaction, these four home security devices let you design a custom system and fix any security holes you are concerned with
.
1 – Twine
The minimal design hides how capable this rubber block actually is.
Twine
is a sort of universal sensor—the block comes equipped with WiFi, on-board temperature and orientation sensors, and an expansion connector for other devices. Its versatility allows it to be used as a:
Thermostat. Depending on where you put it, Twine can tell you whether a pipe is freezing over or if your oven is still on.
Movement Sensor. Twine can feel the vibrations of a knock on the door and when your dryer stops tumbling your clothes around.
Door and Window Sensor. Hook up Twine to alert you whenever doors, windows, garages, lockboxes, or even fridges are opened.
The developers at Twine encourage its customers to go beyond the basics and consider doing custom setups with DIY aids like Arduino.
SEE ALSO: How To Make DIY Home Security Systems
2 – iGuardian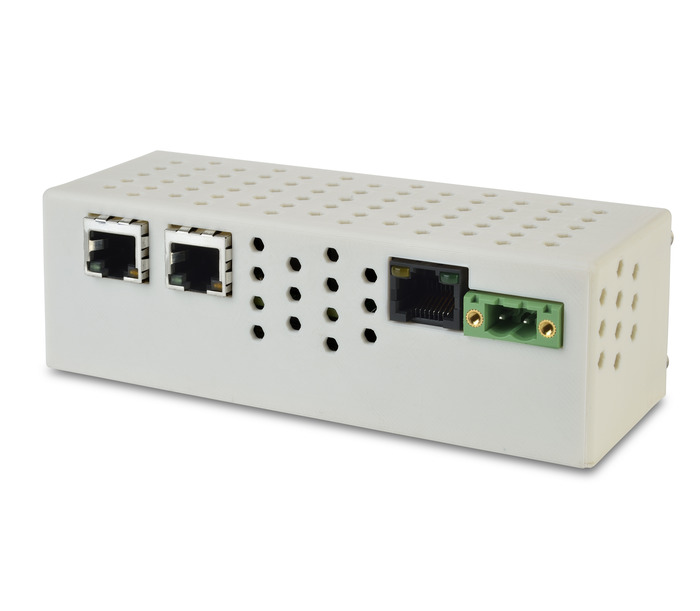 Currently in its Kickstarter stages and hoping to raise $125,000 by September 12, iGuardian shows promise in being the next big thing in home security. One of the fears that comes with smart homes is their virtual vulnerability. It's completely possible for someone to hack into your home if it's online. Most smart home systems have security measures comparable to online banks, but there's still a small risk.
iGuardian claims to get rid of your hacking fears
. According to its campaign, iGuardian works to "keep your connected devices safe from malware, exploits, and other online threat." This small box comes equipped with seven slots and ports for you to hook up to all of your lines. Whenever a signal goes into your system, that signal must go through iGuardian first. iGuardian will then determine if the signal is safe or not.
3 – airfy Beacon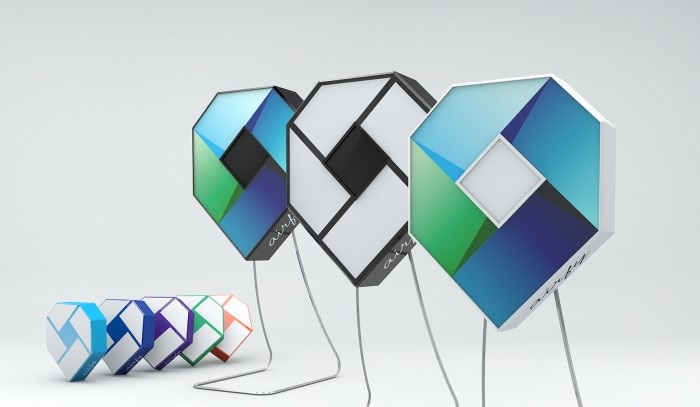 Setting up airfy Beacon is like setting up a network of tiny receivers in your home that connect you to your devices
. Say you come home from work. The second you walk through the door, the beacon you placed by your front door detects you and turns on the lights so that you can see in the dark hallway. The commercial for airfy Beacon shows the device brightening up rooms, adjusting the temperature, and even reminding homeowners on their way out that they've left a light on. Airfy beacon connects with big names in home automation, like Nest and Phillips HUE. So, you never have to worry about your devices being incompatible.
SEE ALSO: Nest: Leading Home Automation
4 – Roambotics Jr.

While its design is questionable because it's hard to imagine this wheel climbing a set of stairs, this self-balancing robot promises to roll around your home and patrol the perimeter for you.
Roambotics Jr. comes with audio sensors and four cameras positioned in a way that gives you a 360° view of the room
. This design allows for Roambotics Jr. to wheel around without something hiding in its blind spot. Using Bluetooth, WiFi, or cellular data, you can then access live video feeds of what's going on at home. Roambotics Jr. is a home security system that doesn't need to be hooked up or installed. You simply stand it upright and let it roam around your home like a guard dog.
Putting The Pieces Together
Out of all four of these products, InMyArea is most excited for the iGuardian. A
study
done in 2013 by the Computer & Communications Industry Association found that a whopping 75% of survey participants feared online hacking. Connecting your home makes it convenient for you, but also puts you at risk for virtual attack. Once they're in your home security system, the most experienced hackers have the ability to unlock smart locks and delete video footage. iGuardian might be that extra line of defense that smart homes need. Keep in mind that these are all pieces to a whole. Even the Roambotics Jr., a supposedly fully equipped home security system, needs help from other devices to secure every corner of your home.
For those who aren't as savvy with DIY projects, consider getting a basic home security system through a trusted company, and adding devices like the ones on this list to improve security
.