Garage Alarms Are Imperative To Home Safety
Did you close the garage door before leaving the house today? For many of us, this question creeps up while working at our desks, standing in line at the grocery store, and sitting in four lanes of traffic on the way to Chili's. The reason for these sudden, frequent panic attacks is simple: garage doors are one of the weakest entrances to our home. They're often the main way burglars and critters alike sneak in from the outside. With this in mind, remote controls that simply open and close our garages aren't enough for proper protection. In order to achieve security and peace of mind when it comes to your garage, you'll need to install a garage alarm. We found some of the best garage alarms that keep unwanted visitors away and your days worry-free.
SEE ALSO: Why You Need to Have a Driveway Alarm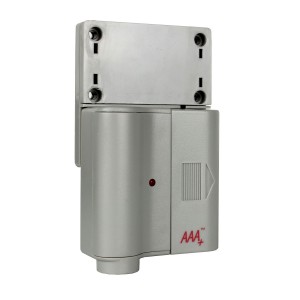 Highlighted Features:
Transmits Wirelessly To AAA+ Home Smart Center
Lithium 3-Volt Battery
Maximum Of Up To 10 Sensors
Place the Skylink Garage Door Sensor on the bottom of your garage door and it will trigger an alert when it's extended. What happens next is up to you these garage alarms allow you to personalize your settings, so it's up to you to decide how the AAA+ Home Smart Center will respond once your sensor is triggered. They can call up to five different phone numbers, sound an alarm, or activate another event.
---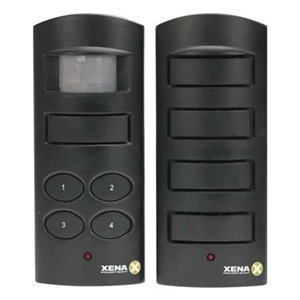 Highlighted Features: Infrared Beam
20-ft Range
Code Activation
This sensor can monitor up to 20 feet of your garage space using infrared beams. The main alarm sounds when triggered or if the connection is tampered with. Once the 135 dB siren goes off, there is a 15-second delay where only a four-digit code can cancel the alert.
---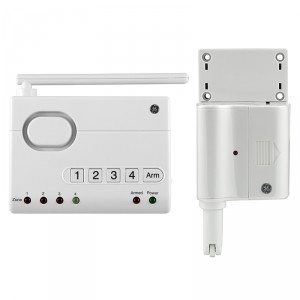 Highlighted Features:
Installs Wirelessly to Any Overhead Door
Gravity-Activated Sensor
150-ft Range Operating Radius
Lithium Battery Lasts Up To 24 Months
Place this gravity-activated sensor on any overhead door and it will keep watch of your garage, without the need of any drilling or heavy installation. Once your garage door is compromised, the sensor will send a signal to the wireless control center. This hub can monitor up to four individual sensors, which means that this system can cover more ground than just your garage.
---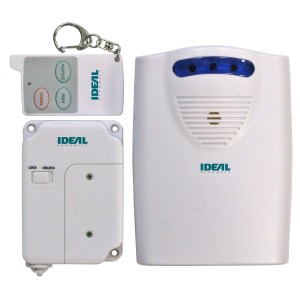 Highlighted Features:
Compatible With Up To 6 Additional Wireless Sensors
Water-Resistant Transmitter
30-40 Meter Wireless Transmission Distance
This device monitors your garage through wireless signals that are triggered to send alerts when your property is compromised. Alerts can come in the form of notification calls via your phone or through a traditional siren alarm. This product can connect with an additional five sensors for added security and comes with the garage door sensor, the receiver, and all connections and batteries.
---
Highlighted Features:
Indoor/Outdoor Sensor Transmitter
Passive Infrared
50-ft Range
2-Year Battery Life
The Optex Wireless Alert Driveway Alarm is a perimeter awareness system that can provide optimal security for your driveway and garage. It uses long-range capability between transmitter and receiver to enlist two different detection patterns. A straight beam sensors up to 50 feet from the transmitter, while a second consistently scans from left to right, covering up to 15 feet of distance.
Making sure your garage is secure is a huge part of the overall safety of your home. It's so important, in fact, that some home security systems even have garage alarms in their packages. While garage alarms are great a la carte options for those looking for quick, simple protection, finding a home security system that takes care of your entire home's safety is ideal. For more information about home security providers, feel free to check out our providers section for deals in your area.
SEE ALSO: 5 Most Common Burglar Strategies
Watch someone break into a garage in six seconds:
Date of original publication:
June 03, 2014
Updated on: November 10, 2015