Clutch Your Purse If You're Vacationing In Any Of These Places
You need a vacation. But when you choose a destination, make sure it's somewhere you can actually relax. Pickpocketers, muggers, and thieves like to target people who've let their guard down, so no one's a better candidate than a tourist. According to data from
Neighborhood Scout
, you'll need to stay alert and aware in these seven dangerous vacation spots.
SEE ALSO: Top 50 Home Security Tips From The Experts
#7 — Dangerous Vacation Spots
Orlando, Florida
Orlando: where nightmares come true. Unlike most of the other cities on this list, crime rates in Orlando are actually on the rise, so beware when you head to Disney World. If you choose to vacation here, then keep your guard up. You make yourself an easy target for pickpockets when you're too consumed in taking pictures to notice anything else. Orlando is also the nation's most dangerous city for pedestrians and cyclists.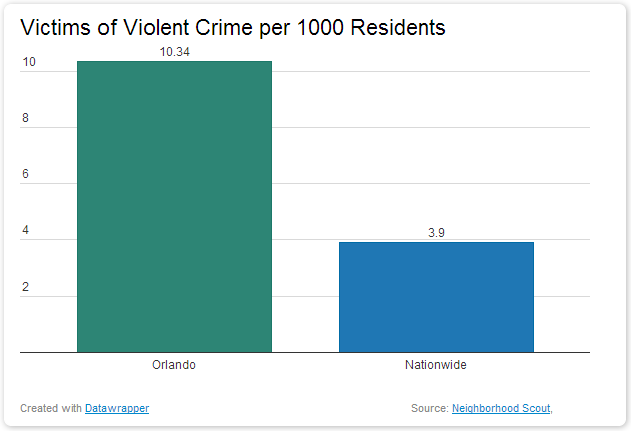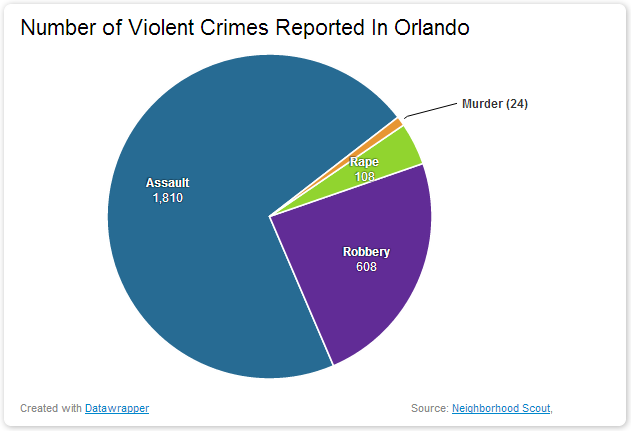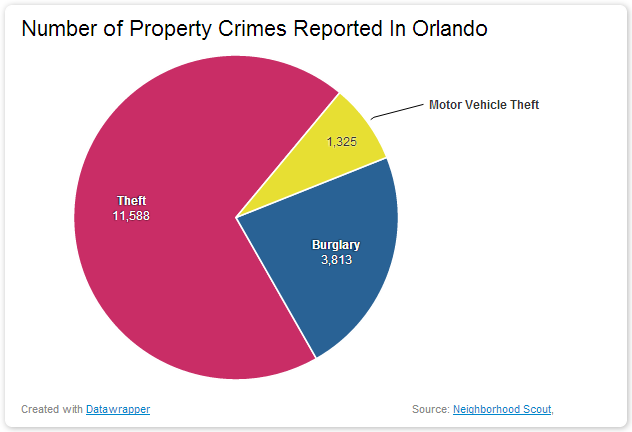 ---
#6 — Dangerous Vacation Spots
Baton Rouge, Louisiana
People flock to Baton Rouge in search of some southern comfort food and boat casinos. Baton Rouge is also known for its spirit. During game season, natives expect you to tailgate all weekend long. Excessive drinking coupled with sports passion could explain the high number of assaults in this dangerous vacation spot.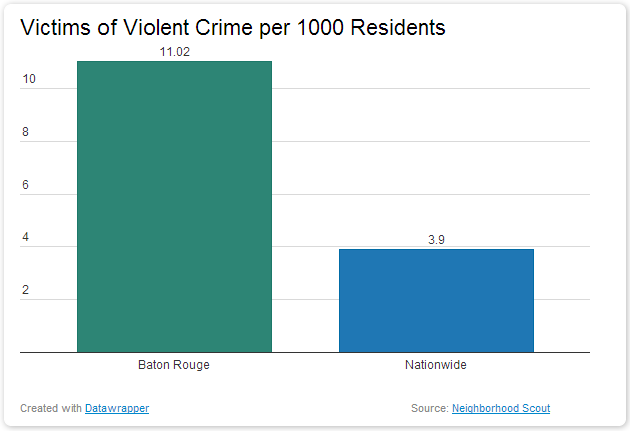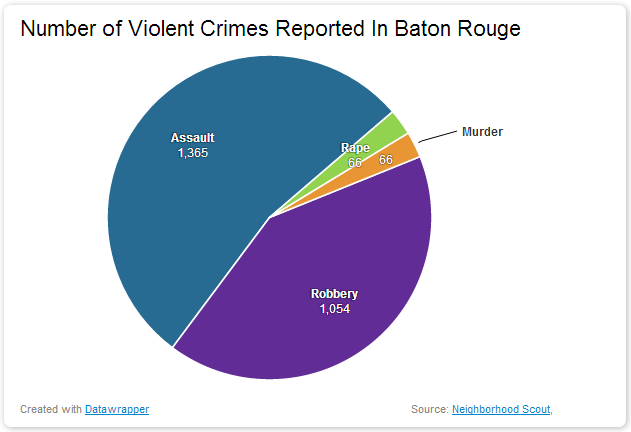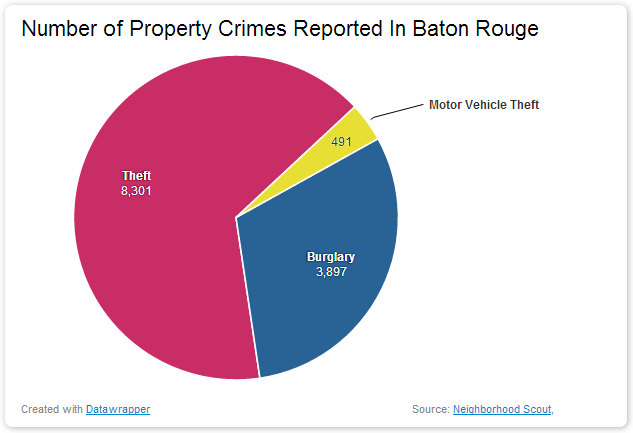 ---
#5 — Dangerous Vacation Spots
Miami, Florida
Behind the image of sparkling high-rises, tan bodies, and blue waters, there's an uglier side to Miami. The city has reputation for being one that knows how to throw a party. Miami is definitely a fun place to go, but according to the statistics, you'll need to keep a good eye on your belongings. Incidences of theft heavily outweigh all other crimes.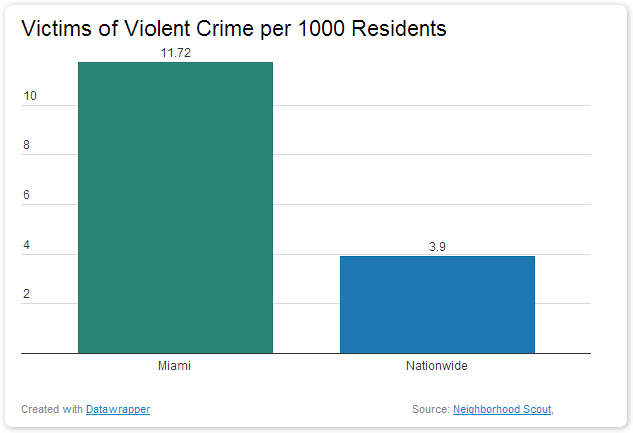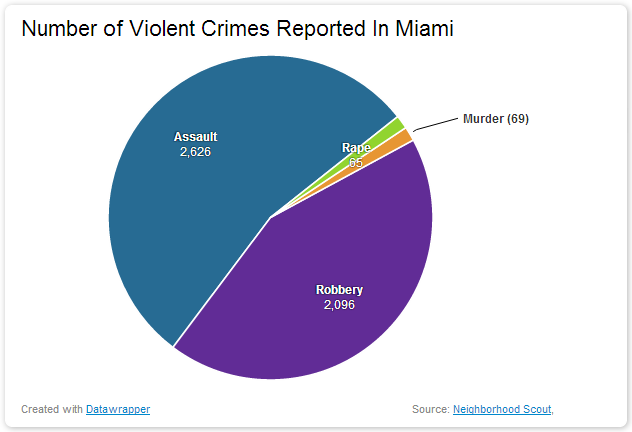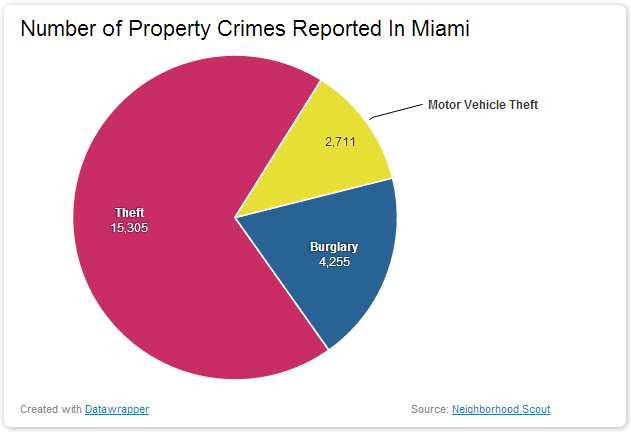 ---
#4 — Dangerous Vacation Spots
Baltimore, Maryland
Many visit Baltimore for its historic harbors, museums, and urban design. You can also visit Edgar Allan Poe's grave here. But few realize that number four on our list of dangerous vacation spots also has serious issues with drugs, gangs, and poverty. Walking the streets, you'll notice how common panhandling is. Learn to walk away, or stand your ground if someone hassles you for change. If you decide to visit, then make sure you carry a self-defense weapon such as pepper spray with you.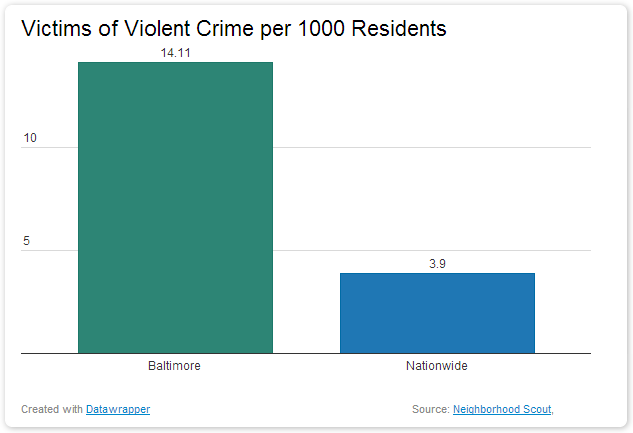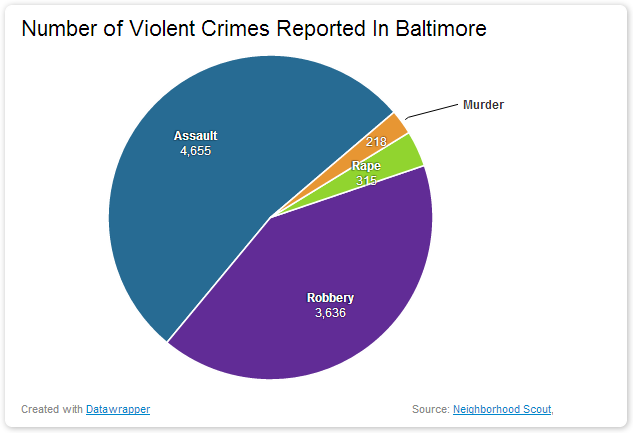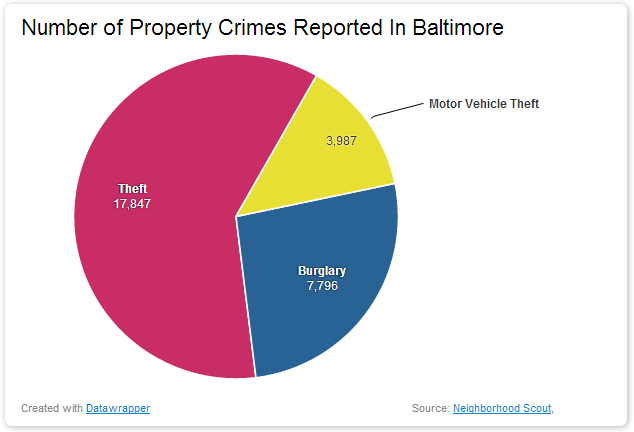 ---
#3 — Dangerous Vacation Spots
Atlanta, Georgia
A city famous for its skyline, Atlanta places number three on our list of vacation destinations you should avoid. Although not on the water, Atlanta has become a hot spot for drug cartels coming in from the Gulf of Mexico.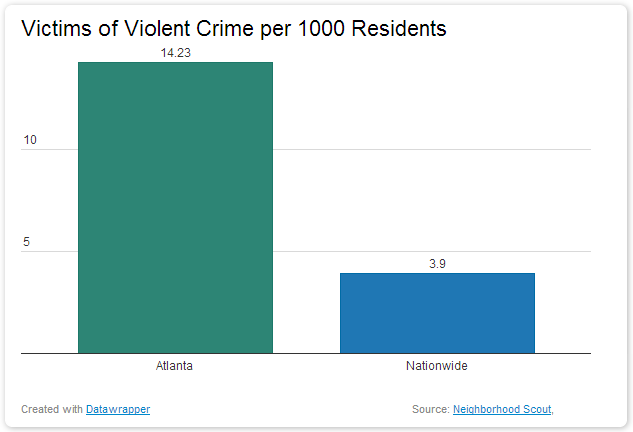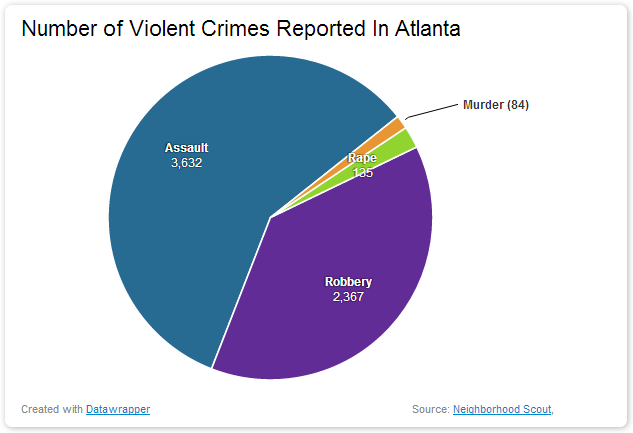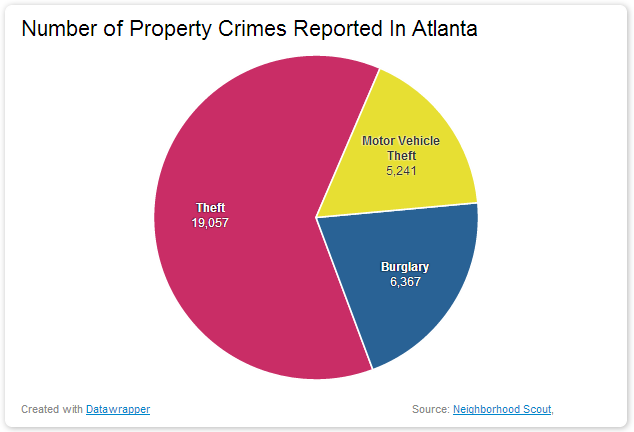 ---
#2 — Dangerous Vacation Spots
Atlantic City, New Jersey
East Coasters like to describe Atlantic City as their version of Las Vegas. The casinos, bars, and clubs attract a wild crowd, looking to cut loose. People in the city like to escape to Atlantic City for a weekend getaway. But if you stray too far from your hotel or the boardwalk, you might end up in the bad part of this dangerous vacation spot.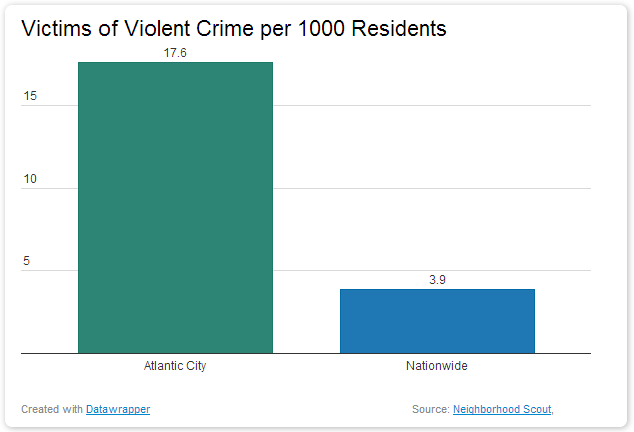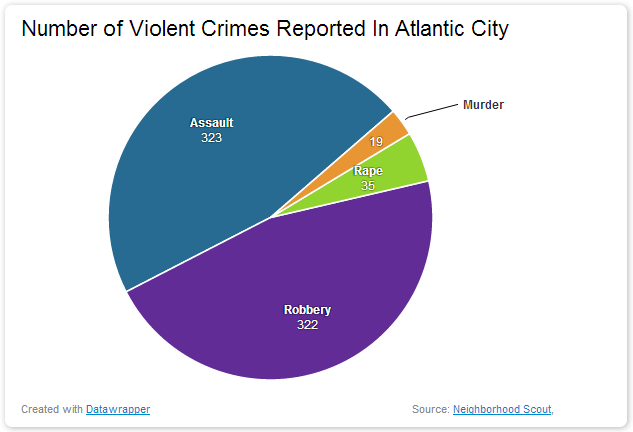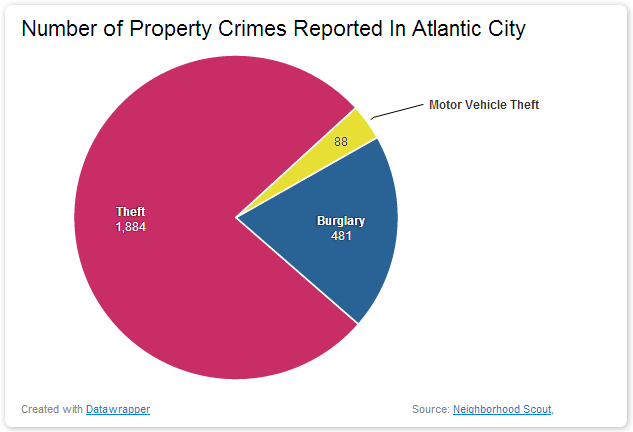 ---
#1 — Dangerous Vacation Spots
St. Louis, Missouri
The city of the Arch and the Cardinals offers a fantastic vacation. However the east side of St. Louis is the most dangerous vacation spot in America. St. Louis features the second-highest gunshot wound statistics in any major American city, and the murder rate is five times the national average.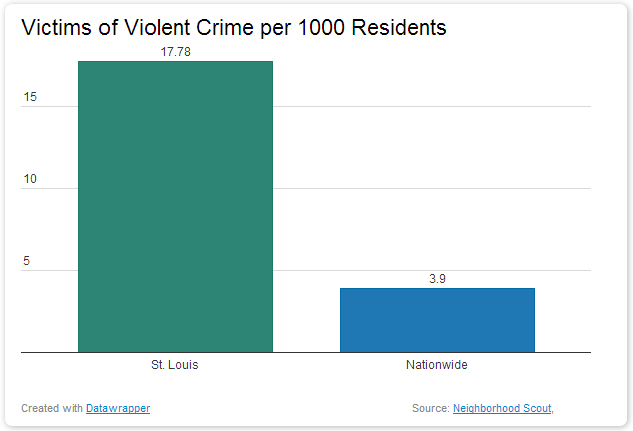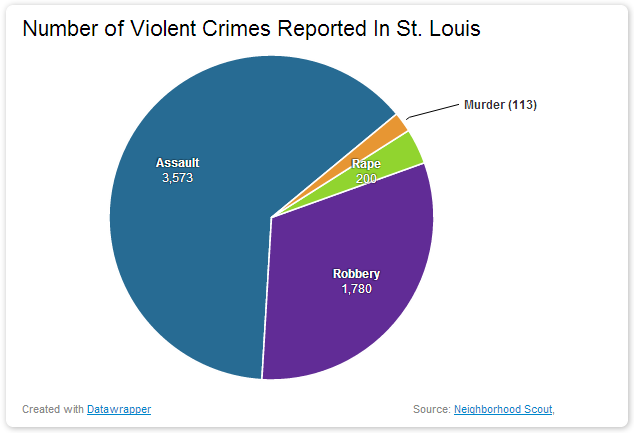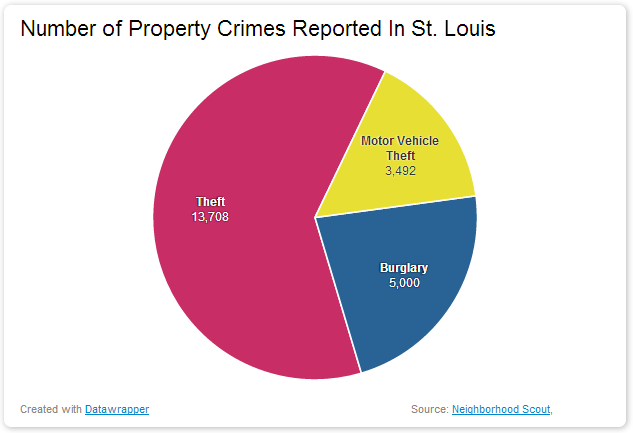 SEE ALSO: Top 4 Self Defense Weapons That Fit In Your Pocket
Where Should You Go For Vacation?
These crime rates shouldn't completely scare you into not taking that well-deserved vacation. Our advice is that you be smart about your personal safety in these dangerous vacation spots and elsewhere as well. Here are some simple tips and tricks on how to have a safe trip:
Don't leave belongings in your car. Homeless people tend to come out at night. And if they see something of value sitting in your front seat, you might end up with a broken window.
Lock your door. Even if you're just grabbing some ice, don't leave your door open.
Carry a weapon. Having pepper spray, a taser, or even a kubotan makes all the difference in an assault.
Date of original publication:
June 06, 2014
Updated on: November 10, 2015