Cartoon Technology Brought To Life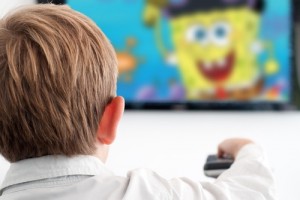 2014 marks a huge milestone for home security with its focus on smart home technology. Companies step up to the starting line and compete in a race to develop the most self-aware home. Although these new smart home gadgets seem groundbreaking and innovative, we're forgetting that many of these items were thought of long ago. See how these coveted Saturday morning cartoons predicted the future, and what home security now has to offer.
SEE ALSO: Zombie Proofing Your Home [infographic]
Live Video Communication
Watch Over Your Home Wherever You Are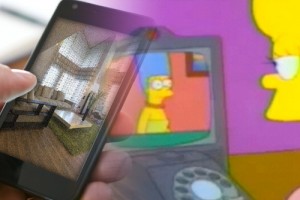 Episode 122 of The Simpsons titled "Lisa's Wedding" aired on March 19, 1995, and predicted Lisa's wedding day in 2010. Instead of a quick call on a corded phone, Lisa talks to Marge using a video phone. We first started using video phones back in 2003. More than a decade later, home security companies have evolved this feature for communication between human and home. Many home automation companies offer applications that allow you to access live video feeds of what's going on at home. Home security devices like Canary and Piper rely heavily on video streaming.
Wireless Notifications
Homes Can Now Call For Help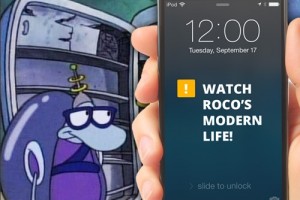 Episode 51 of Rocko's Modern Life titled "Future Schlock" aired on October 10, 1996, and predicted what life would be like in 2013. In this episode, Filburt's pointed metal cap blinks and dings to notify him of something. This episode wasn't too far off with its predications, since you can now receive wireless notifications about unusual activity at home. When the fridge opens, temperatures rise; if someone comes in unexpectedly, you can anticipate a notification, email, or text message telling you the second it happens. Technologies like Z-Wave use a secure wireless network to send these types of information immediately and directly to you.
No More Keys
Electronic Locks Eliminate The Need For Keys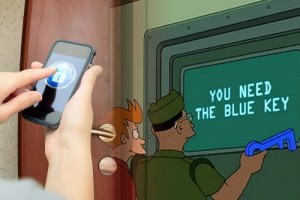 Interestingly, 1999's Futurama takes place in the 31st century, but we still see characters using keys. Well, we've progressed a lot faster than expected. Power and convenience are essential for a successful tech device. And with the case of the key, making it virtual means less stuff to carry around, and less time spend looking for keys. That's why many home security companies are aiming to get rid of physical keys. Companies like Iris offer electronic locks that open with device detection, finger print scanners, or even a passcode on your phone.
Artificial Intelligence
Your Home Knows You Best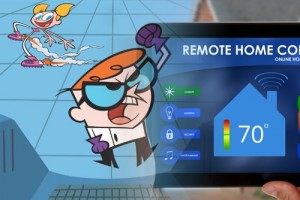 In 1996, Dexter's Laboratory gave audiences front row seats to the antics of a boy genius, an eccentric sister, and a super computer. Dexter oftentimes referred to his computer, the Quadraplex T-3000, as "my love" or "my dear." The Quadraplex T-3000 essentially ran the lab and ensured Dexter was happy. Shockingly, we now have self-aware home that learn how to maintain your house just the way you like it. A common smart home security feature is climate control. Many applications will collect data, notice that you like to turn on the heat at night, and learn to control the temperature so that you don't have to do it. Savant has come so far as to teach the home how to recognize you pulling into the driveway, and then respond by unlocking the garage door, and turning on the hall light.
SEE ALSO: Nest: Leading Home Automation
Home Automation
Put Your Feet Up And Relax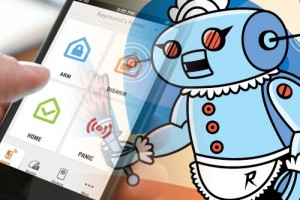 The Jetsons
 had a very creative interpretation of what 2062 would look like. Although we're not stuck in traffic hovering in the sky, it's very possible to live like the Jetsons today. Rosie the robot served as a maid and catered to the needs of the family. Instead of a life-size robot, we have been gifted with handheld ones. 
Thanks to technological advances, such as wireless devices and language interface programs, we can control most of our home from the comfort of our couch
. User-friendly applications communicate wirelessly with monitoring tools like thermostats, cameras, and locks. Home automation also allows you to control lights, curtains, and refrigerators with your phone. This means that homeowners can turn tools and appliances on and off with just a tap of a finger on a screen. Companies like 
iSmartAlarm
 and 
Archos
 have even partnered with specific operating systems to emphasize the importance of applications.
Date of original publication:
August 07, 2014
Updated on: November 10, 2015