Build Your Own Website With These Amazing Online Tools
If you don't exist on the internet, do you exist at all?
— an important question to ask yourself when considering the amount of effort it takes to build your own website. The answer, of course, is probably not but that doesn't mean you need to pay an arm and a leg for a personal stake in some digital property. Luckily,
other
websites and apps have been created to help you make your own website and apps, without the high charges and without having to put any pants on. We dug up these tools you so you can skip the domain, programming, and graphic design fees and make your own website at little to no cost!
SEE ALSO: The Top 6 Best Web Hosting Services 2014
Pick A Website Platform
First, you're going to have to pick a place for your website to live. Luckily, these web platforms offer more than just an empty space for you to build on from the ground up; they provide starter templates that help guide the development of your site. Intimidated by code? These tools give you the basic structure you need so that you can simply click-and-drag, upload, and reposition content to your liking.
Squarespace
Price: Plans start at $8/month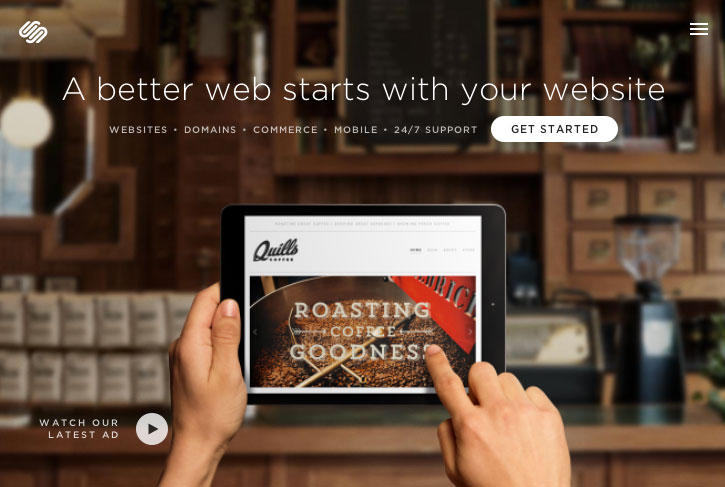 FEATURES:
Lightbox Presentation: Get full browser-sized imagery through lightbox functionality.
Gallery Blocks: Incorporate presentations such as slideshows, grid layouts, and sliders, which can be added anywhere on your website.
Website Analytics: Receive data on your visitors, where they're coming from, how many times they visit your site, and which pieces of content they're clicking on the most.
Multiple Contributors: Allow access to multiple contributors, giving them different permissions, and monitoring posts.
Great for:  Businesses, Portfolios, Blogs
Wix
Price: Basic account is free; Premium accounts start at $6.90/month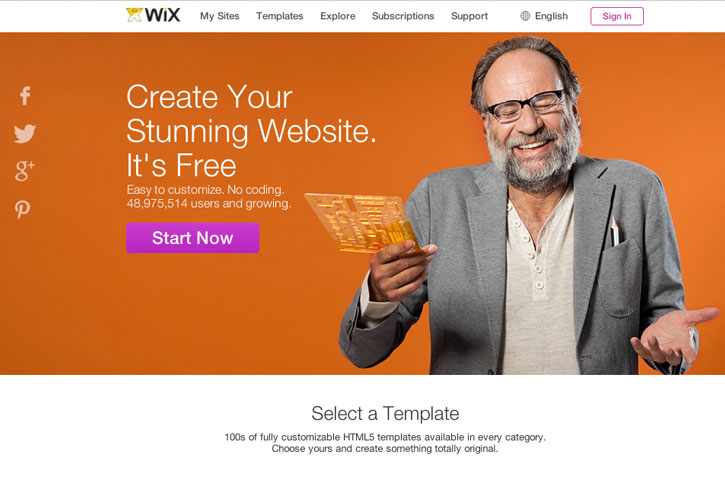 FEATURES:
HTML Embed Code: If you want make your site even more customized, Wix allows you to embed your own HTML code to tweak whatever you want.
eCommerce Compatibility:  Add a customizable online store with an eCommerce premium plan.
App Market: Choose from over 140 apps to add to your site.
Great For: Shopping sites, Personal sites
Create Graphic Content
Now that you've set the template of your site, it's time for the fun part: filling it with content! Content includes virtually anything that you post onto your site, which can range from articles and blogs, infographics, videos, shopping products—you name it. Without content, your website is basically an empty shell. Since there are no magical tools that can produce articles and blogs out of thin air (that we know of yet!) here are some helpful tools that can create meaningful graphics for your site.
Data Wrapper
Price: Free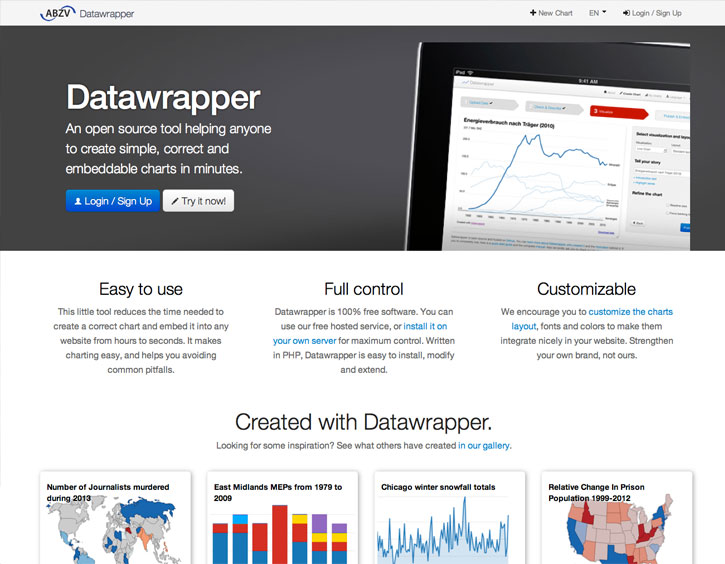 FEATURES:
Graph Diversity: Create line, column, bar, pie, and donut graphs, as well as maps.
Use Your Own Data: Upload any collected data.
Easy-to-Use and Intuitive: Customize your interactive creations in three steps.
Great for: Interactive graphs and maps
Canva
Price: Free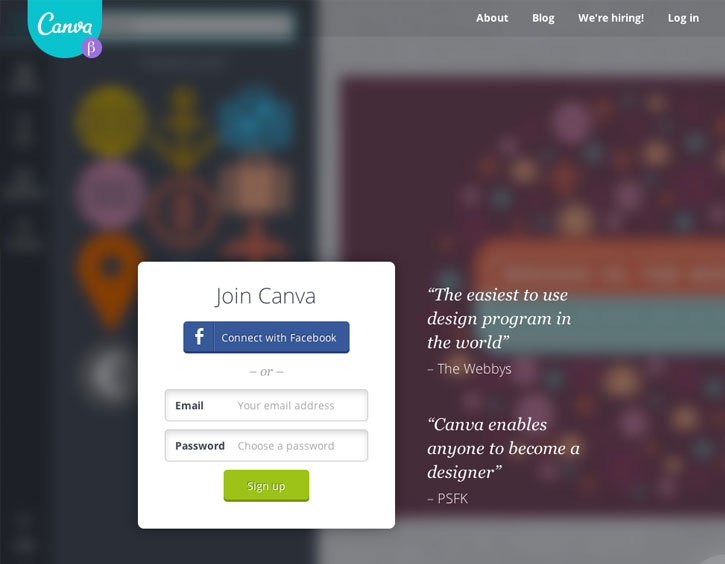 FEATURES:
Multimedia Options: Choose different templates that range from infographics, photo collages, and invitations, to Facebook banners, Pinterest images, and Twitter headers.
Easy Editing: Effortlessly add text, change colors, and make images bigger or smaller.
Images and Icons: Upload your own images or choose from the thousands of icons, images, and graphics available.
Great for: Banners, Social Media Graphics
Infogr.am
Price: Free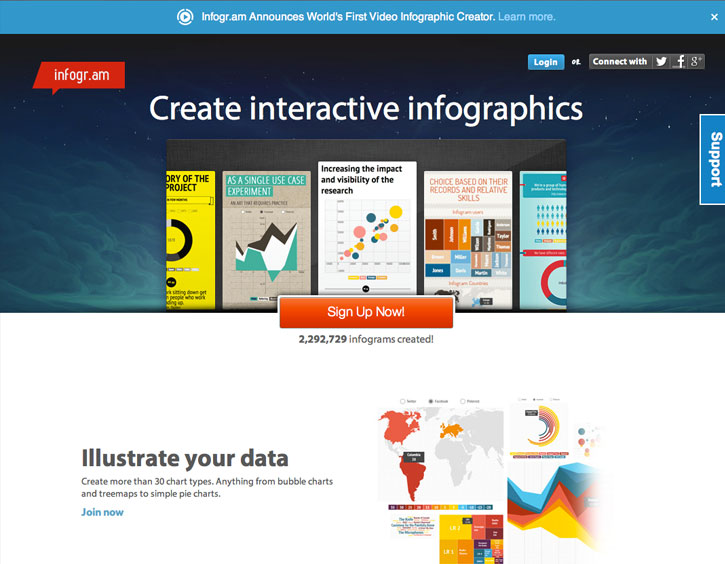 FEATURES:
Illustrate Data: Choose from over 30 different chart types.
Edit Data: Use the built-in spread sheet to easily add and edit data.
Share and Embed: Once saved, you can choose to embed your chart or share it on social media.
Great for: Infographics, Charts
SEE ALSO: Top 5 Ways To Avoid Being Tracked Online
Perfect The Details
Now, in order to make all your hard work seem effortless, you need to refine the details. The smaller touches are what sets your site apart from the masses and they demand just as much attention as its larger parts. Don't ignore the following when building out your new website.
Responsiveness: In 2013, about 27% of website traffic came from mobile or tablet devices. With the increase of browsing on non-traditional devices, it's important that your website doesn't look skewed on an iPad or loses its scroll bar on an Android. You can use tools like Responsive Test to check if your site looks good from any device.
Color Schemes: Despite the timeless adage, people always judge a book by its cover.The last thing you want is a tacky color scheme that deters new visitors. Take some time to decide which colors go best together. Sites like Pictaculous and Color Scheme Designer can help you choose colors that complement each other, as well as other images you want to add.
Fonts and Icons: Make sure your pages are legible and easy to navigate. The best way to make your website clear, concise, and engaging is to have clean fonts and icons. Browse options at Font Deck, Icomoon, or Adobe Typekit  with free, restricted plans or premium accounts at low monthly fees.
Still intimidated? Not to worry. With a little planning you can figure out exactly what you'll need for your website. This
Pre-Planning Guide
from GoDaddy can help you with organizing your thoughts and creating a plan to implement those ideas. Your website is the best representation of you on the internet, so you want it to do a good job. For that to happen, you need to first use all your resources to make your site as efficient, modern, and of the highest quality possible. Before you get to work, make sure you have fast internet that has the capacity to take on such a project. Once you're sure your connection can handle it, it's time to build your own website!
Date of original publication:
May 31, 2014
Updated on: November 10, 2015