Invisible Web Searches Are Easy
If you're like me, you use Google at least ten times a day to search for obscure information your friends ask about. Google and other search engines have become such a staple of our day to day lives that when the information we desire is not at our fingertips, we become extremely irritated. It's not surprising that we become obsessed when Google doesn't have all the answers; we're used to Google being the omnipotent being that can access even the most obscure data.
Believe it or not, though, there is a realm of the internet outside of Google. It's been called the "dark," "hidden," "deep," or, more commonly, the "invisible web." Lucky for us, this No Man's Land of the internet is still searchable; you just have to have the right tools. Here are some effortless ways to perform an invisible web search.
SEE ALSO: Top 5 Ways To Avoid Being Tracked Online
Use General Databases For Invisible Web Searches
By "general," I mean websites like ipl2 or Clusty, not Google or Bing. These library-based sites will help you find information you would probably not have found on more common databases. Here's more information on each of those sites:
ipl2
Hosted and maintained by Drexel and its partner universities, ipl2 is another great way to perform invisible web searches. Basically, it merges the Internet Public Library (IPL) and the Librarians' Internet Index (LII) to create a super database of information.Not finding what you're looking for? The "Ask an ipl2 Librarian" tab connects you with a librarian who can help you with your invisible web search.
[caption id="attachment_139" align="aligncenter" width="700"]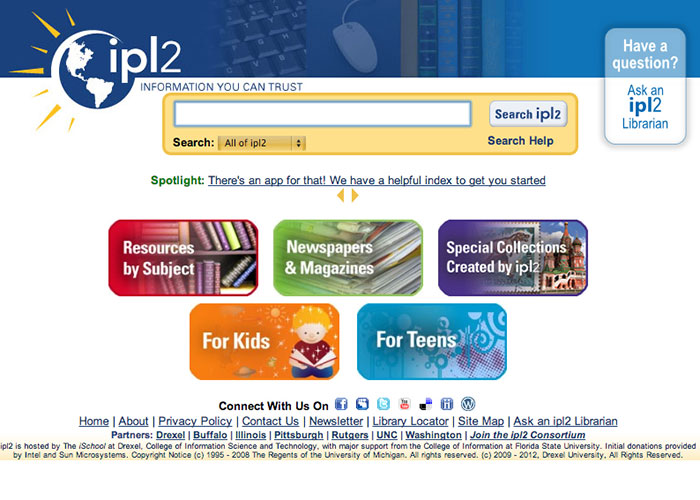 ipl2 Discover The Invisible Web[/caption]
---
Clusty
Clusty is another great invisible web search site. Its uniqueness partially comes from its organizational features, which allow you to sort by clouds, sources, sites, and time. These categories narrow down the search and show you just the information you wanted instead of the tangled mass of clutter you might encounter on a more general site.
[caption id="attachment_138" align="aligncenter" width="700"]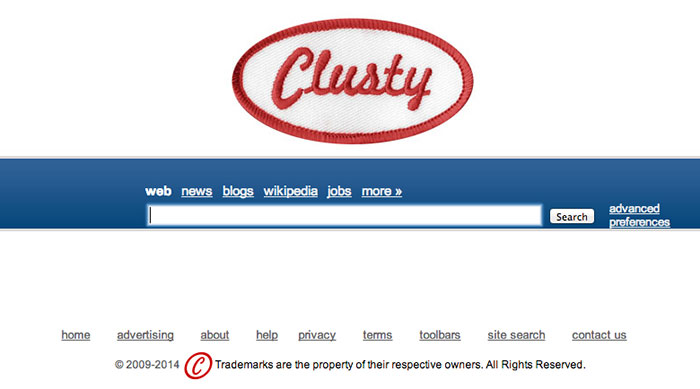 Clusty Website Discover The Invisible Web[/caption]
---
Use Specific Databases For A More Detailed Invisible Web Search
Of course, even these databases don't have all the information. That's why there are databases for more specific subjects, like PubMed for medical information or USA.gov for government information. There are a lot of databases out there which can help you find information you might not normally find on other invisible web searches.
SEE ALSO: How Municipal Fiber Networks Can Save You Money
PubMed
Maintained by the National Center for Biotechnology Information (NCBI), PubMed provides consumer health information and articles. It is one of the best sources for up to date information on health research.
[caption id="attachment_137" align="aligncenter" width="700"]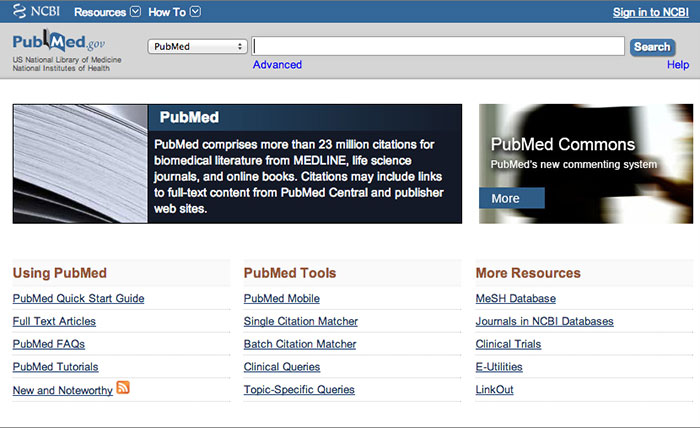 PubMed Website Invisible Web[/caption]
---
USA.gov
This government-based website is perfect for up-to-date government information and services. If you have any questions on federal, state, or even municipal laws and services, this is the database for you.
[caption id="attachment_136" align="aligncenter" width="700"]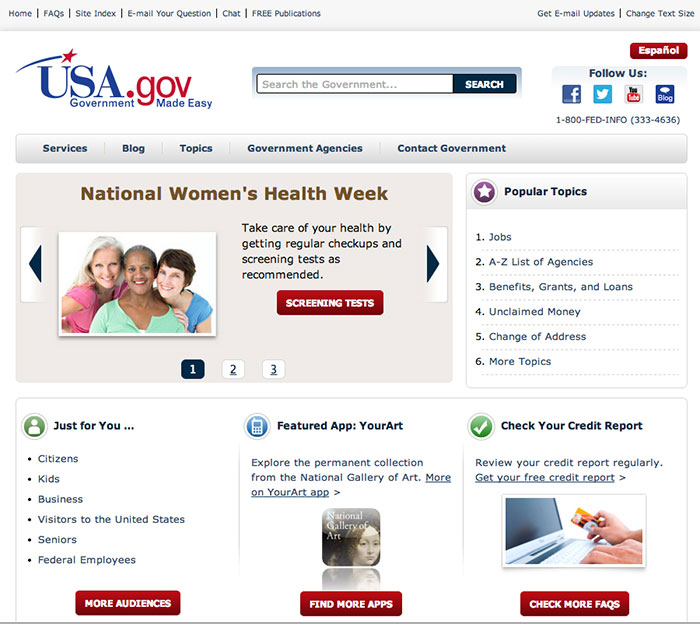 USA.gov Website Invisible Web[/caption]
---
Ironically enough, if you want a very specific database, you could probably find it on Google. Just search your key phrase and the word "database" and something is likely to come up. For example, when I searched "snake database" on Google, I was shown SnakeDatabase.org, a site that gave me comprehensive information on thousands of snake species.
Going beyond Google might seem scary at first, but with a little time, you can find the information you've wanted all along. That's the beauty of an invisible web search: you can find even the most obscure information. In the end, that makes it worth it.
Date of original publication:
May 29, 2014
Updated on: July 19, 2017