---
Away with Tradition
Forbes magazine is famous for its annually occurring article dubbed "30 under 30," which features a lineup of young executives, ranging in their twenties, from six hundred preordained companies that Forbes recognizes for achievement. Forbes' goal is to capture a glimpse of the emerging future market a moment before it happens, but what happens when that "market" is disrupted?

Recently, Forbes[1] released another article similar to "Under 30" that actually contradicts it. That follow-up article chronicles the "average age" of start-up founders, which is much older than you might think—it's a seasoned forty-five, not an idealistic twenty-five-year-old with no life or work experience. This may come as a shock, especially to those who have stereotyped startup success with people such as Facebook founder Mark Zuckerberg—a dropout who became a billionaire.
In the software industry alone, the average age of founders falls by only five years to forty, but anyone achieving that feat in less time is already extraordinary—not the standard.
The most interesting statistic discussed among the traits and abilities of these individuals is overall passion and experience within a given industry; 85% of the founders who were successful in the long-run were also experts in their field. Zuckerberg is one of the outliers.
Since Facebook's founding in Silicon Valley alongside other startups, Northern California seems to have stolen much of the limelight, but that might be changing for many tech companies looking to gain footing with millennials as residential living becomes more expensive. Farther down the coast in Southern California, the lively night-life and exchange of capital between Los Angeles and Orange County is beginning its economic take over, one industry at a time.
These up-and-coming entrepreneurs, investors, actors, and musicians are seeking to make a name for themselves, and not only do they have the plans and patience to see their goals through, but they already have portfolios of achievement.
So How Do "The Young" Get Rich?
There are multiple "roads" to the same type of success, and after interviewing the young and ambitious, two things are evident:
The first is passion and the second is perseverance, because adversity will question whether you want success badly enough to fight for it. It might be cliché but that's because it is true: you have to be the change you want to have in your life.
When Camille Hyde had a dream to become an actress, she never would've anticipated becoming a literal hero to young children by taking on the role of the Pink Power Ranger on Nickelodeon. Carson Wach never gave failure a second thought when he competed in, and then won, Hurley's "Walk the Walk" fashion contest in 2008 as a Junior at San Clemente High School—with absolutely no designer training. He also never thought he'd go on to become a lead designer at Hurley, or graduate a few years later to Hollywood Hills sets, where he now works with celebrities like Jared Leto and companies like Louis Vuitton. Noah Mayer was still taking classes at Chapman University (with me) as a writer when he came up with an idea for a new kind of party game. It would become compelling competition for Cards Against Humanity, as many college campuses were craving something new and a tad controversial. Noah reimagined a fresh new game: Drunk Stoned or Stupid. Charlotte Gadbois had just won a bronze medal in the National Young Rider Championships, a prestigious top-level equestrian event for those under 21, when she took her newfound confidence and started Sloan Street Jewelry with her mother, while also becoming the face for some of its ads—and a model in the process. Lindsay Douglass was a junior at Stanford when she partnered with fellow classmate and Rio Show Jumping Olympian Lucy Davis to found a startup called Pony App. Blake Washington had been playing music all his life when he fell through the veil of Orange County's bubble into the Hollywood Hills on his musical journey of enlightenment. Cal Barnes was already a prolific writer and visionary coming into his own when he scored his first film deal to produce a screenplay he'd written, while simultaneously playing a role as an actor in another. Josh Bois was still an adolescent when his father plucked him from high school and groomed him for the executive big leagues, which he now runs. Genevieve Engelhorn is a sweet girl with a small-town personality and a big heart. Her natural good looks helped leverage a career she'd always dreamed of—becoming an international equestrian show jumper and professional model on the side.
Who is "Young Money"
Camille Hyde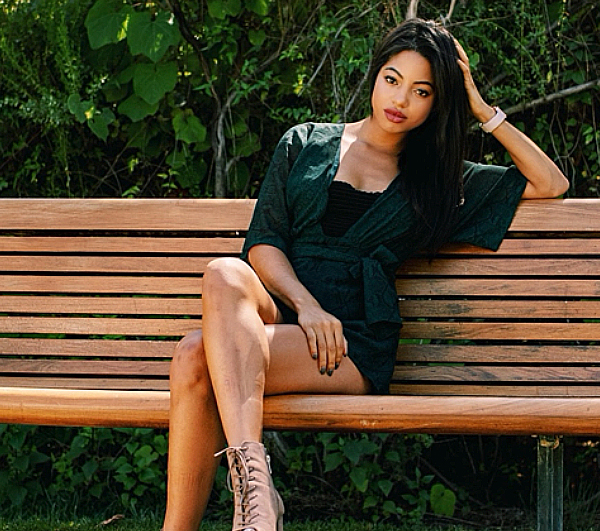 Camille Hyde, 24, Actor & Investor, is owning her young adult life as she begins her Hollywood takeover. Camille always wanted to be an actress, but she never would've anticipated becoming a hero to young children by taking on the role of the Pink Power Ranger in the television series that aired on Nickelodeon—which suddenly spurred her acting career into full-throttle as she took roles on 2 Broke Girls (TV series, 2017), The Night Shift (TV series, 2017), American Vandal (TV series, 2017) Versus (TV series, 2017), Suits (TV series, 2018 ) Mr. Student Body President (TV series, 2017—2018), My Body (television short, 2018), All About The Washingtons (TV series, 2018), The Good Doctor (TV series, 2018), Heathers (TV series, 2018), and The Wedding Year (feature Film, post-production).
When asked about the most important attribute Camille would credit her success with, she says "Gratitude. When I wake up every morning with an attitude of gratitude and an open heart—that has led me to my greatest successes. Being able to approach every element of my life with this openness and humility causes a boomerang effect of positive energy, which has shaped my career and abundance so far."
In the past calendar year alone, Camille has landed more than a handful of roles on some very prominent television series, Suits being one of them. When asked what advice she would offer anyone else pursuing an acting career, she says "I'd tell anyone to ask themselves why they do it. Do they love the art? The praise? The fortune? If the answer is related to anything other than loving the work, then they're in the wrong profession. Persistence will lead you to the path of success. There's no other option."
When she discussed her future plans and aspirations, she says "I'm an actress and see myself doing this for the rest of my life. However, acting in films that change people's feelings and open their hearts to unfamiliar things is specifically what I wish to do. My aspirations also involve giving back to the communities that are in need of resources and education."

Noah Mayer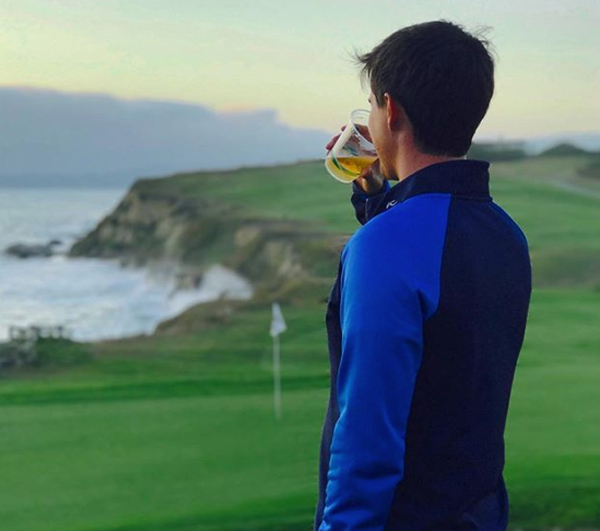 Noah Mayer, 24, Founder & Creative Director, Drunk Stoned or Stupid, is a Chapman University graduate—sorry guys, he did not drop out. But Noah is definitely guilty of success prior to his graduation in 2016. Noah is a member of the Beta Theta Pi fraternity and founded the game in 2014 during his sophomore year. Naturally, fraternities play all kinds of drinking games, but Noah's was slightly different. The goal was of course not to lose, but more specifically, to not be the first to lose.

How does the game work? Simple.
There are 250 cards in a deck that is shuffled prior to playing. Next, one of you must first be selected as the "judge" for that round; the judge will alternate each round so that everyone has an opportunity to be the judge. The judge will draw one of the cards from the deck and read it aloud. Each of the players must declare whether the action of the card is "Drunk, Stoned, or Stupid," at which point the judge must decide whose label is the most accurate, in their personal opinion, and why (It is very similar to Cards Against Humanity in that way). If you are selected "winner" of that round, you actually lose and must hold onto your token of failure. Whoever collects 7 cards loses first and the person with no cards wins.
250 shuffled cards; one deck
One alternating Judge per round
Judge draws card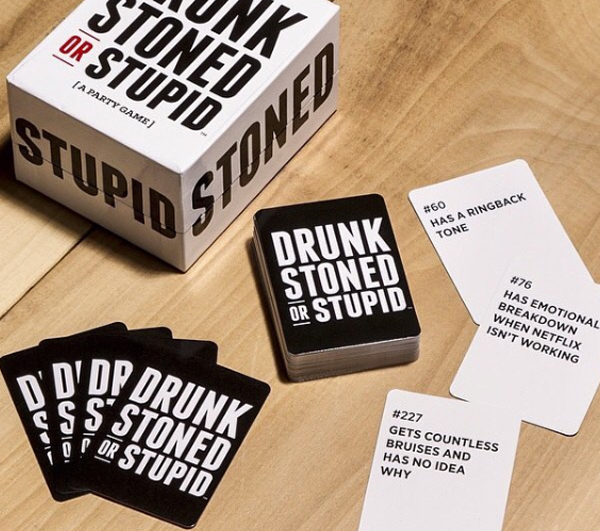 However, the rules of the game can also be inverted so that the person with the most cards "wins"—just depends how you'd like to play. The original object of the game is to collect no cards—it might seem backwards, but that's half the fun: trying to anticipate what your friends would select, and then saying something completely counterintuitive in order to win.

"The goal was of course not to lose, but more specifically, to not be the first to lose."
When asked what characteristic or attribute was crucial to his success, Noah says "hard work and not being entitled. No one owes you anything," which are hardly the words most older generations would picture millennials mouthing off—but they are sincere and he's right.

When Noah discussed the shortcomings of his startup, he lamented how difficult it can be "running your own business, [because] at the end of the day, everything falls on you. It's a lot of pressure but it's also incredibly gratifying. [You] overcome it by pushing your comfort zone and believing in yourself. It comes easier with time." Noah Mayer has always been an honest soul, and when I asked what his plans for the future were, he drew a literal blank: "I genuinely have no idea."
Isn't that comforting? A very successful young adult has no idea what he wants to do, and we're just as happy as he is with that response. As Noah says, "nothing great has ever been accomplished without hard work."

Lindsay Douglass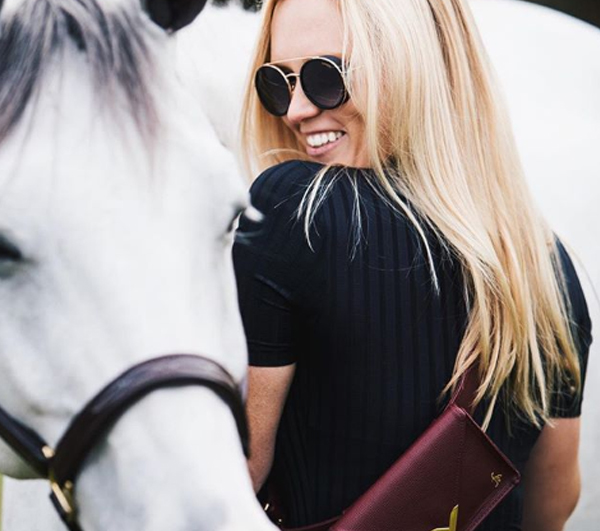 Lindsay Douglass, 25, Co-Founder, Pony App, is clever and gregarious, but also very strategically intelligent. Lindsay's personality is as loud as her smile is bright, and her sense of humor is a steady constant.

She started her riding career early, originally riding close to home in Palos Verdes. Once Lindsay was a teenager, she would spend over an hour commuting in each direction to ride at one of the top riding barns in the Southern California region: Mickey Hayden Show Jumping, which is located in Laguna Hills, California. Lindsay's nanny drove her to Mickey's until she got her driver license; then her nanny still came in case Lindsay was too tired to drive or needed to do homework in the car—the latter of which was more frequent.

Lindsay trained with Mickey for several years before going away to college at Stanford University. She brought her horse, Butterfly Tibri Z, with her and vowed to pursue riding at all costs—while concurrently committing to being a full-time student, also at all costs.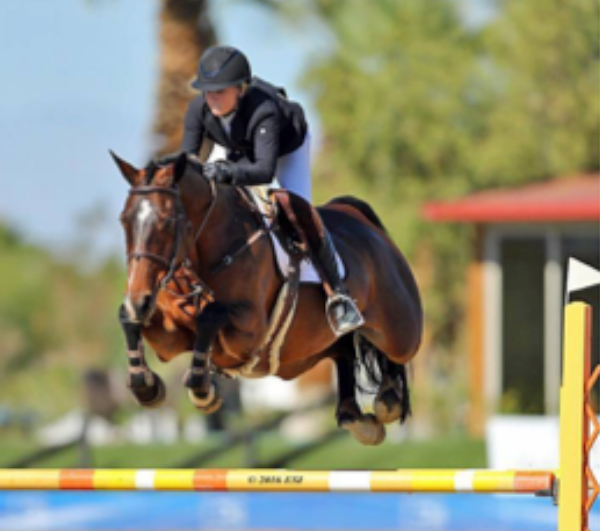 Lindsay was still a junior in her undergraduate career and breaking out into the top level of international show jumping on the CSI European Show Jumping Circuit (Equestrian) when she came up with her startup idea, Pony App, with co-founder and former Stanford classmate, Lucy Davis, who rode in the 2016 Olympics: Rio for Team USA.

Pony App manages all aspects of horsemanship: from the farrier, vet, and daily grooming, to the types of training, exercise, and athletic treatments that even top human athletes would covet. Lindsay recalls how she would "get stuck in Belgium for three or five days," because all of her mare's medical records were scattered between different files, countries, and veterinarians in various languages; the disorganization was costly in both time and money. Lindsay's strategy was to make an effective organizational tool (as an app), not just for her and Lucy's travel dilemmas within their riding discipline—but for all disciplines: dressage, cross-country, 3-Day eventing, western, reining, roping, barrel racing, English hunters, racing, vaulting etc.

"Lindsay recalls how she would get stuck in Belgium…because all of her mare's medical records were scattered in different files, countries, and veterinarians in various languages"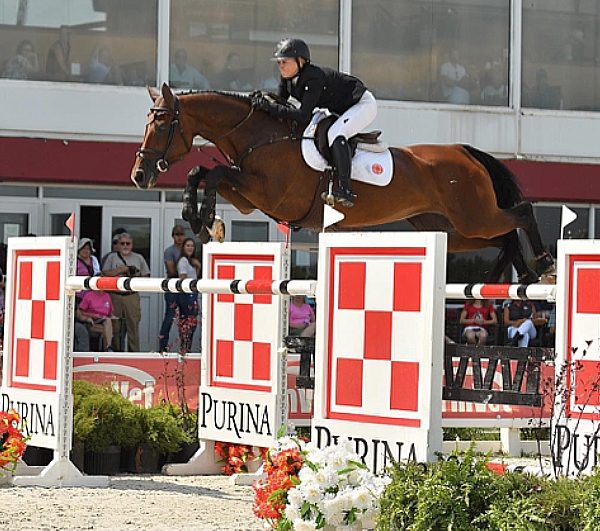 Today, Lindsay remains an avid "Pony Freak," and as the 2018 show season begins to wind down, many of the bigger events that riders must qualify for are beginning to take place. Lindsay had the amazing opportunity to earn an invitation to compete in the $300,000 CSI 4* Hampton Classic Grand Prix during the first week of September in 2018 "against some of the best riders in the world, so when Butters and I went clean after 22 horses to join McLain and Mario Deslauries in the jump-off, I naturally lost my mind." Going "clean" in the first round of a class is equestrian-slang for riding clear of faults—both in "time allowed" around the course, and "jumping faults," which include dropping rails, refusals (stopping at the fence), and riders crossing their tracks before a fence. A "jump-off" is the second or final round in a Grand Prix, where riders come back into the ring individually to compete over a shorter series of fences. The winner is determined by the fastest time with the least amount of faults (time or jumping). Often these jump-off rounds do not last longer than thirty-five seconds. Following Lindsay's Hampton Classic Grand Prix debut, she was invited to compete in a FEI World Cup Qualifier Grand Prix held in New York on October 25th.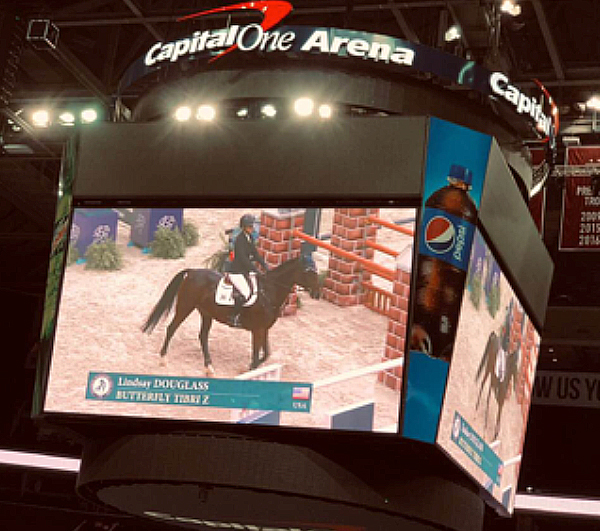 Any advice from Lindsay for anyone trying to be founders? "Don't do a startup for the sake of starting a company. Start a business to solve a problem that you couldn't live without solving. And do it in an industry that you're passionate about—because in the end a startup takes up your whole life, so you better love what you're doing."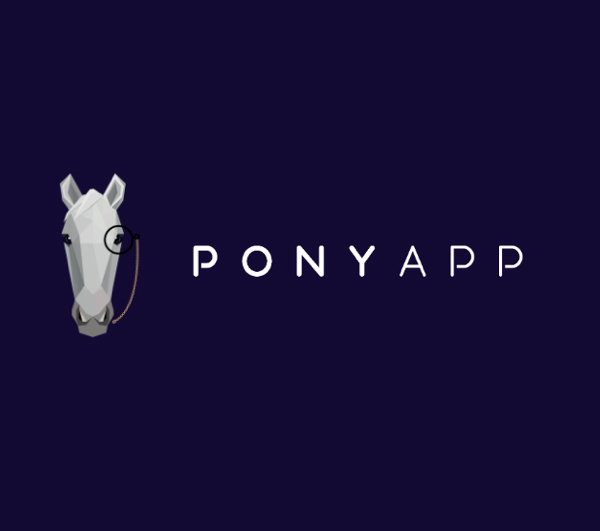 Carson Wach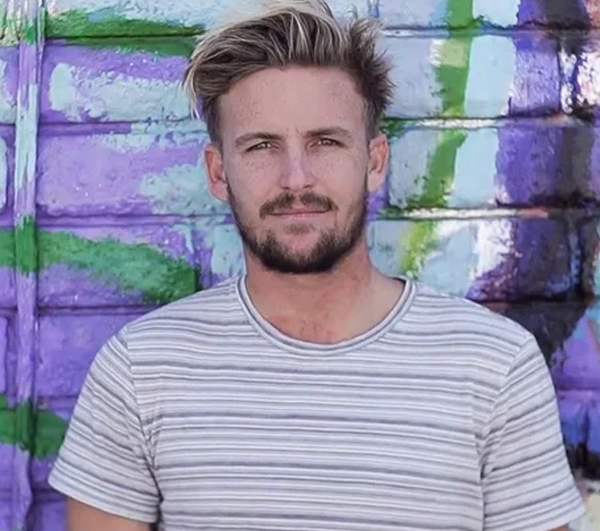 Carson Wach, 27, Set Designer & Fashion Assistant, would remind you of a young Andy Warhol—if he were under the influence of Salvador Dali's mind and had a thirst for night-life like Hunter S. Thompson.

Carson was only a Junior when he won Hurley's "Walk the Walk" contest in 2008, which was held at the Irvine Spectrum. The contest requires each "Student Designer" to come up with an aquatic swimwear line that maintains a theme. Carson designed an array of board shorts that would inspire Hurley's designs for years to come. He traveled to Washington state, China, and other regions of the world where Hurley conducted business. He was looking for quality fabrics and materials to make Hurley's board shorts the best they've had in decades. And they were. Inadvertently, he ended up inspiring a new take on color blocking—something people had forgotten about until Carson revitalized it again.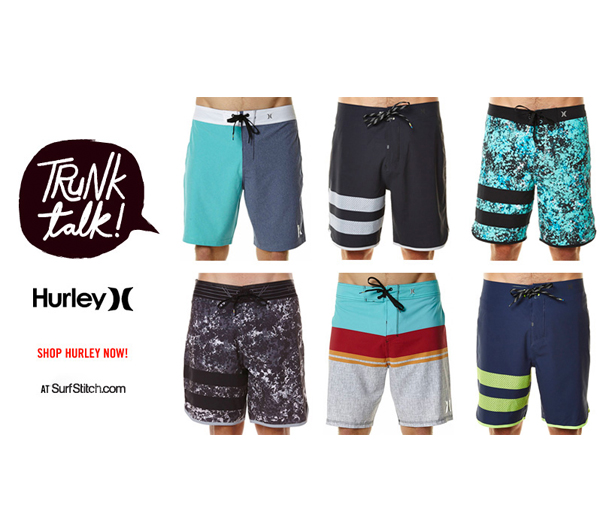 A decade later, Carson no longer works for Hurley—he works with Jared Leto and others on the same A-List roster.

He walked on set one day and just "started helping out"—nobody asked if he worked there or not, he recalls, "they just gave me stuff to do—so I did it. And I did it better than everyone else, so they started putting me in charge of things." But that's how Carson rolls; he shows up to a set he doesn't work at, does someone else's job better than them, gets promoted and then hired (officially), all in the same day.
It sounds like something out of a movie, but at the time, they were really only filming a commercial. Carson jokes, "I just did everything they asked and things they didn't that needed to be done." He says "the problem is that everyone wants to get credit for the hard work without doing it—they want to do easy work and get credit for the hard work—so when you do the hard work and you keep doing it well, people notice."

"Nobody asked if he worked there or not," he recalls "they just gave me stuff to do—so I did it."
Blake Washington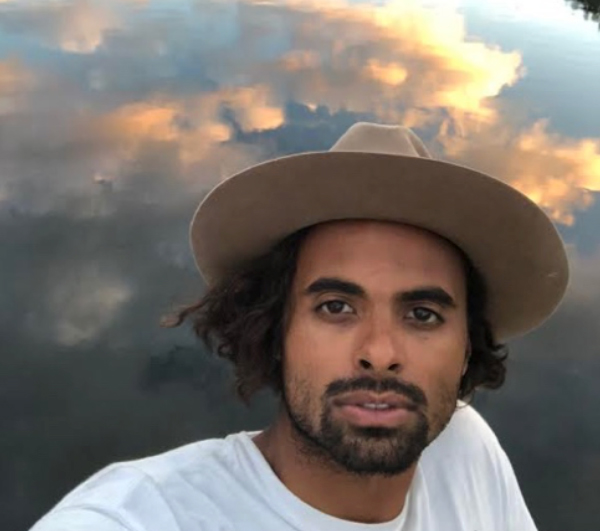 Blake Washington, 28, Cerise Moon Band, is as iconic as he is visionary. His distinct personality escapes through the pores of his essence and into his mannerisms. Blake's work has been compared to something reminiscent of a young Michael Jackson: he's got the voice and the moves to match. He also happens to be one of Carson Wach's childhood buddies—they grew up together. Carson and Blake would have jam sessions almost every night, usually at Carson's, and guaranteed at least twice on the weekends, assuming they took a break between Friday and Saturday night. Anything could become a song.

Blake Washington is a natural talent. His charm and charisma are contagious, but his personality—that's something else entirely. And his band? It's called Cerise Moon.
He is a true artist, heart and soul. His double-heart, arrow tattoo is directly over his own heart, with "you and me" inside each of the hearts. It is one of several tattoos that he and a couple of his buddies have, as an "inside joke" of course. One of those buddies happens to be model-turned-interior designer, Brett Robinson, who lives in LA.

Blake also has a cupcake on his derriere, a dare from a different night. When asked about his career, he divulged his big aspirations of "playing sold out shows all over the world with his hit songs playing on the radio everywhere else," and what musician wouldn't want that?

When asked what the most important aspect of his success has been, Blake says "first, patience, because things take a long time, and usually much longer than you want them to, but you can't ever stop or give up. Then persistence, because you need to constantly be headed towards you goals no matter how far away they may seem." And some days it can seem like the dream is more elusive than it actually is. "Always having goals, and to get up every day and be working towards those goals no matter how much you get done in that day, as long as you are working towards something, things will happen for you." @BlakeGod @CeriseMoonMusic

Genevieve Engelhorn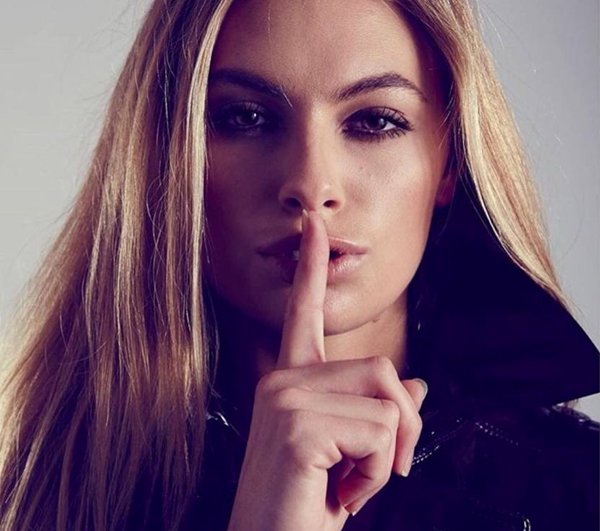 Genevieve Engelhorn, 25, Professional Equestrian & Model is a life-long equestrian, like Lindsay Douglass, and has a whopping twenty years in the equestrian industry. Genevieve aspired to compete internationally in the equestrian show jumping circuit as a teenager, which she now does as an adult. And similar to Lindsay, Genevieve was a student of Mickey Hayden, and was subjected to his "tough love" lessons—lessons his riders carry with them to their many other successes.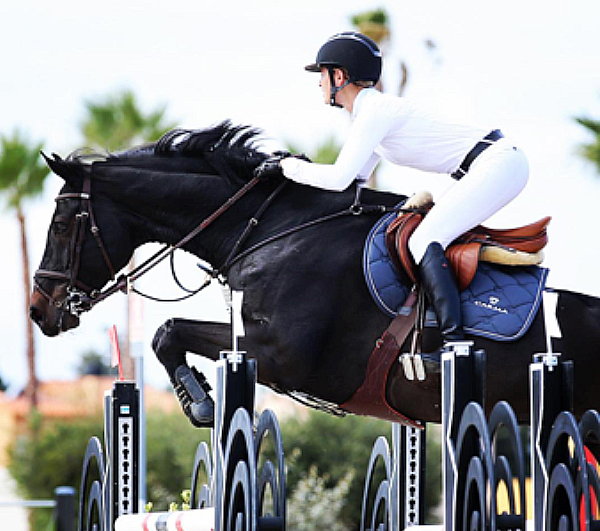 But on Genevieve's way to her dreams, she encountered another "dream" and became the face of Wild Cherry Pepsi in 2016 (Video Here). Her fame is bittersweet however, because her bit of luck is coupled with tragedy and sadness. Around the same time that she lost a three-year-old colt (due to unforeseen complications) that she saw from conception through birth, she was also in the midst of riding horses in Europe and training a beautiful gelding Allegro, in Germany, whom she happened upon one day. When the owner saw how well she was working with the horse, he offered her the opportunity to show him. One thing led to another and she ended up finding her new dream horse: a beautiful, black stallion named Animusz.

It has worked out well for Genevieve, because she often does photo shoots in the areas at which she rides in shows. The work-life balance has not always been easy for her, but the one thing Genevieve wants to emphasize is that "you have to take a leap of faith—in yourself, your dreams, [and] for me—it was my horse."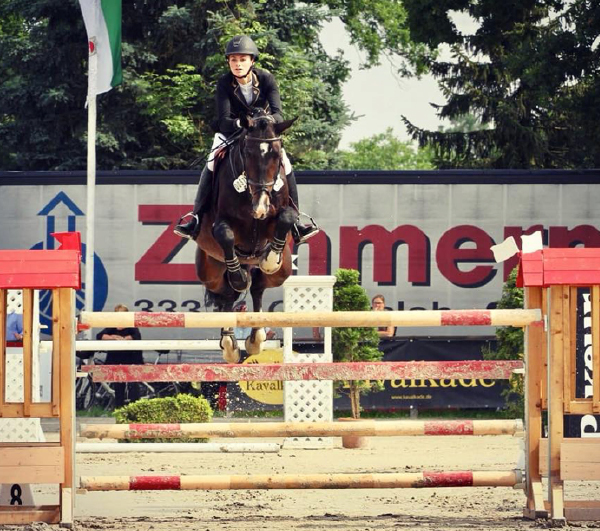 Recently, Genevieve has been invited to compete in the MET tour, which is extremely difficult to qualify for. Riders must complete certain qualification courses of a particular complexity, which are often designed to eliminate riders. Those same riders who "placed" must also consistently "place" in varying qualifying shows at different locations in the same qualifying division. Placings typically range from 1st-12th but can go as far as 16th depending on the number of participants and other additional factors.

When asked what traits enabled her success, Genevieve proudly replied "perseverance and dedication…because you have to keep coming back when you want a dream like this. It doesn't come easy and I'm glad that it doesn't because I wouldn't appreciate it as much…if you're just working your 9-5 behind a desk and can't wait until Friday, what are you doing? Not every day is going to be difficult, there's always ups and downs, but that's why you have to believe in yourself and take that leap of faith into your own unknown."

Charlotte Gadbois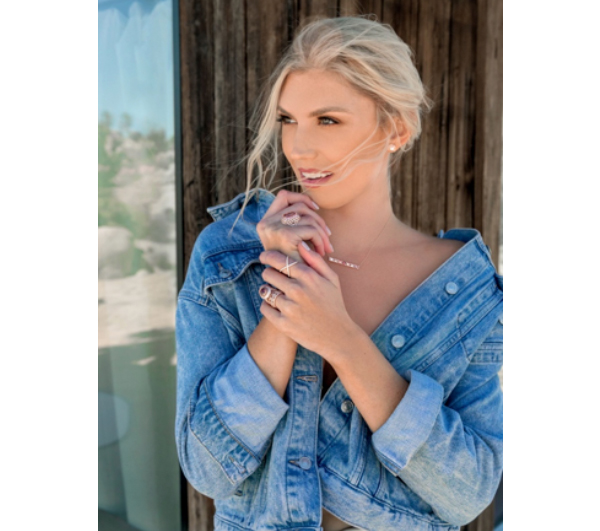 Charlotte Gadbois, 25, Co-founder of Sloan Street Jewlery, is also a former equestrian who even rode with Genevieve Engelhorn and Lindsay Douglass at Mickey Hayden's—now Hayden and Clarke Sport Horses. Mickey is well-known for "unleashing champions" in the show ring. His methods of training are about "the pursuit of excellence" and developing true grit and resilience, but those traits of perseverance and tenacity often manifest in other places of a rider's life, as aforementioned, which is undoubtedly the case for Charlotte Gadbois and Sloan Street Jewelry.

Charlotte competed in the National Young Rider Championships held in Kentucky, taking home the Bronze Medal—a difficult feat for many equestrians since it requires multiple qualifying classes, each of increasing difficulty the closer the championship becomes. The event is also restricted to those under the age of 21 per FEI regulations for the sport.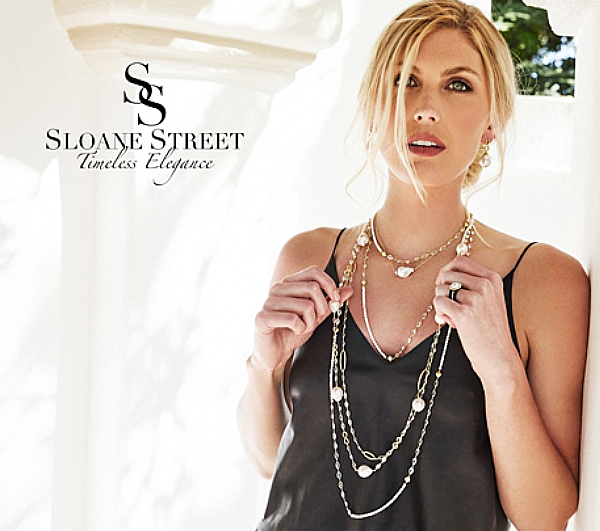 Following a dazzling riding career, Charlotte knew that in order to sustain her lifestyle she needed to do something she was passionate about. With a taste for the finer things in life, Charlotte founded Sloan Street Jewelry in 2015 with her mother. When asked what a pivotal aspect to her success was, she recounted with a hint of caution, "If you are stuck in the 'what ifs' and don't take the leap (calculated leap that is—it can be an expensive mistake if you don't calculate risks) you have no chance of getting off the ground." By "getting off the ground" Charlotte is referring to the moment in a startup where you are "out of the red" and making a profit, and the company can support itself. It is no easy task to start a company, especially when you're in your twenties, but Charlotte seems to have the trick mastered.

When asked what it was like working with her mother, Charlotte says "the toughest part is obvious—when my mom and I decided to start this company together, we didn't really think about the emotional obstacles that a family business deals with that traditional business structures don't ever face. We never had that classic mother-daughter bickering relationship and rarely fought growing up, but when you put two type-A women in an office together, both with opinions" sometimes going in opposite directions, there's going to be disagreements— but that doesn't seem to stop or slow Charlotte's success.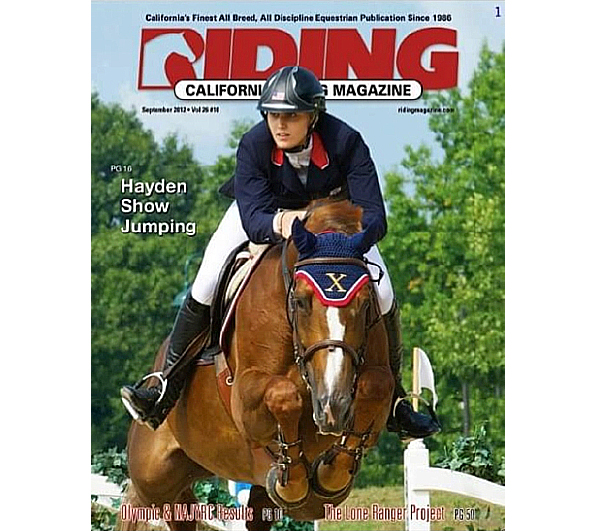 When asked what anyone pursuing the same goals as her should focus on in order to be successful, instantly Charlotte's response was "customer experience. No matter what industry you are in, how someone feels when they buy your product or service is ultimately what will keep them coming back." And for those who have ever worked in the service industry or retail, no truer words could ever be spoken.

Cal Barnes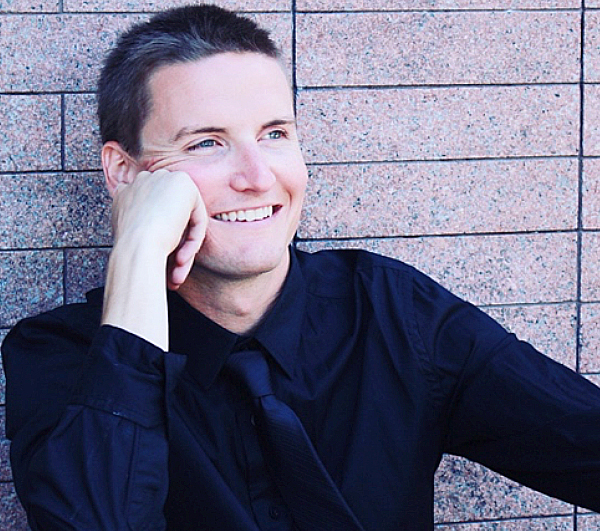 Cal Barnes, 30, Screenwriter, Author, Actor & Filmmaker, still writes on his black MacBook Pro from 2008, which in his opinion, was the best model ever made. He's prolific, humble and down to earth. You'd never guess that Cal Barnes has an array of achievement in different genres of writing, or that he could cross from screenwriting to the literary field so seamlessly, but he does. You might recognize him from the silver screen. Cal was in the feature film Unfriended (2014), and the video shorts Gallery A (2014), High as Hell (2014), Walking in Circles (2011) and he even wrote the script for Adolescence (2018) and Rise (not released). Additionally, he acted in (and produced) the video short Plunge (2011).
Currently, Cal is in the midst of a production set, which includes the video shorts Still Kids (pre-production) which he also wrote, produced and directed, Without Disguise (post-production), and the feature film Sunset Moves (pre-production)—all of which he wrote.
Barnes doesn't limit his visionary abilities strictly to moving images, as aforementioned, he delves into the literary field as well. True Grandeur is his novel about the young Hollywood film industry, the illustrious world of the people behind the magic, and what that "world" is really like.
When asked what he thought might be a defining character trait to his success thus far, Cal said "will-power, faith, and a genuine love for creating and expression [of art]." He continued, "The first—will-power—is crucial, because without it scripts and books aren't written, films aren't made, and parts are not developed. In a lot of ways, I'm my own boss, so I have to be 'on myself' to do the 'nuts and bolts' work that comes with filmmaking on all levels. Secondly, faith, because the entertainment industry is arguably the most competitive and unpredictable industry in the world." Competitive would be an understatement—it's more cut-throat, but Cal keeps it light and down to earth, "There is no one path to the top of the mountain. It takes a great deal of faith to venture out on your own, trust your gut, tread your own path, and keep going despite the fear and uncertainty that inevitably comes with a more adventurous lifestyle. Lastly, a genuine love for creative art and expression has been huge for me, because other than those few moments of monumental success, 99% of life is spent in the 'doing' of it."
When asked where his future plans will take him, he says "I have two main projects right now. I always like to have multiple sticks in the fire—usually at different levels—so that I'm always working on something and moving forward. The first is a studio level screenplay titled 'Gods of Neverland' that I've been working on for a few years. It's a live-action, darker, more mature and evolved story taking place in the Neverland universe… I'm [also] actively producing my directorial debut, RISE—based on my stage play of the same name that [also] won Best World Premiere at the 2012 Hollywood Fringe Festival—with the original star, Brett Colbeth. Brett and I have been developing a screen version of the stage play since it's initial success at the Fringe Festival. We already have our two leads cast, we have partial funding, partial locations, and I'm currently working on a final draft of the script."

Look out for Cal's work to appear on a streaming service or theatre near you sometime during 2019—and if you've got time to kill, his book is a pretty good read too.

Josh Bois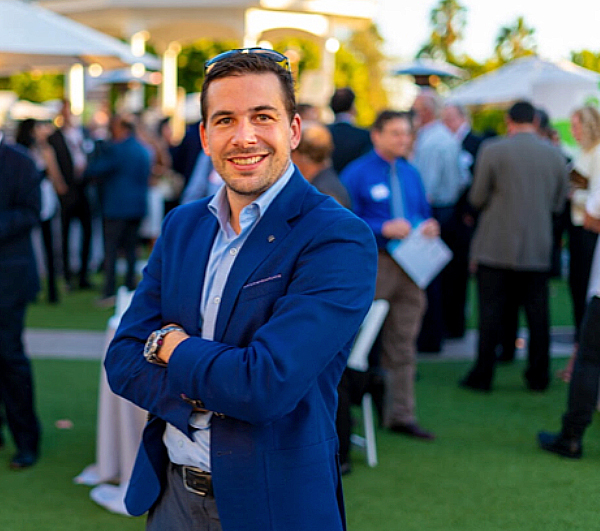 Josh Bois, 30, Founder of Investor Network & Multiple Media Companies, is a sixteen-year seasoned executive. Josh's father started him young. He was only 15 when his father spotted the talent for communication that his son had. When it comes to success in the corporate world, Josh Bois says that "finding the right team and ideal investors to go into deals with [and] a never-ending focus on growing the network to include higher-tier investors including billionaires, institutional investors, and a mass of angel [investors] that can help at early stages has been the focus to overcome these hurdles with partners and giants."

Bois is a busy guy running multiple companies and catching a few moments with him took over two weeks of persistence, but it was well worth it. He's compassionate, smart, and extremely emotionally intelligent about his environment; he doesn't often waste his time or that of anyone else's. If Josh Bois could offer anyone pursuing the same position he is in some advice, it would be to "find solid partners who can help you accelarate your progress and even fund what you are working on."
The most important characteristic to success according to Josh Bois? "A strong love for what I do alongside a die-hard mission drives me forward and keeps me innovating. My goal is to change the world by helping world-changing startups get funded and reach critical mass."