Jump to Plans, Providers, Mobile Broadband, or WiFi Hotspots.
Arkansas City Internet Providers
Find the best and fastest broadband in Arkansas City, Arkansas. Compare speeds, prices, and deals from top internet providers.
Arkansas City has one primary internet provider. AT&T offer internet service to the majority of homes in Arkansas City. One additional satellite providers offer service to areas of Arkansas City. The fastest reported residential speed available in Arkansas City is 25 to 50 Mbps. AT&T and HughesNet have the best combination of speed and availability for households in Arkansas City. HughesNet are the two main business providers.
| Residential internet providers: | Residential internet deals: | Cheapest monthly plan: | Fastest broadband speed: |
| --- | --- | --- | --- |
| 2 | 5 | $40/mo | 25 Mbps |
AT&T in Arkansas City is the most widely available and fastest internet service provider for an estimated 60% of households. The company offers Arkansas City residents the fastest download speeds from 4.5 to 12 Mbps, and the fastest upload speeds from 1 to 1.5 Mbps for $40.00 per month.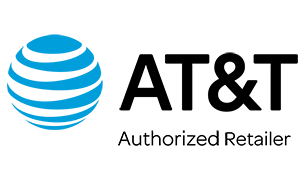 HughesNet in 71630 is a top internet service provider available to an estimated 100% of households. The company offers Arkansas City residents download speeds up to 25 Mbps, upload speeds up to 3 Mbps, and prices vary from $49.99 to $99.99 per month.
Hughes Network Systems (HughesNet) is a business satellite internet provider and available anywhere in 71630 with a clear view of the southern sky. The company offers Arkansas City businesses the fastest the fastest and deals start at $69.99 to $269.99 per month.
$149.99/MO
$6.00 Per Mbps
$269.99/MO
$10.80 Per Mbps
Not sure which plan is right for you? Call 1-844-202-9310, we can explain your options better over the phone.
3

Internet Service Providers (ISPs) in Arkansas City, AR

4 Mobile Broadband Providers in Arkansas City, AR

Free wireless internet access points in Arkansas City, AR
C.B. King School
, Arkansas City, AR 71630