FIBER-OPTIC SPEEDS
How fast is Fiber-Optic Internet?
If fiber optic internet had a synonym it would be fast. Just how fast is fiber internet you ask? Typical download speeds for a fiber connection are 1,000 Mbps, aka 1 GB. Cable and DSL providers could only dream about this much bandwidth. Let me give you a scenario to illustrate just how fast this is. High-speed internet is defined as any connection that offers download speeds of 25 Mbps or more. Let's say you currently have internet speeds of 25 Mbps. If you were to switch to a 1 GB fiber internet connection, you'd experience download speeds 40 times faster than before. Yes, you heard me right, 40. This means you can download your favorite movies in HD, all your favorite songs, or a game in seconds. You'll also be able to connect as many devices to the internet as you want without experiencing any lag. Fiber optic internet basically hands out bandwidth as generously as Oprah Winfrey hands out gifts.
You'll also be able to send your data over a much farther distance without losing any speed. So if you're trying to send a video of your baby's first steps to your grandma in Europe, she'll be able to share the excitement in real time. The exact internet speeds for a fiber optic connection will depend on the provider. Some offer less than 1,000 Mbps. Heck, some even claim to offer more than 1,000 Mbps. Whatever provider you choose, the important thing to know is that your fiber internet connection will be ultra-fast and reliable. You might be wondering why fiber is so fast. Check out our "what is fiber internet?" section for all the details.
At 1,000 Mbps (1 GBPS):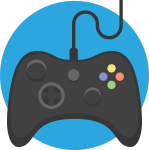 Online Gaming
Play your favorite game online with 0 lag
Download a 30GB game on your computer in less than 5 minutes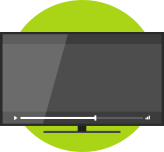 Streaming Ready
Download an entire HD movie in 34 seconds
Load your favorite Netflix show in HD in 5 seconds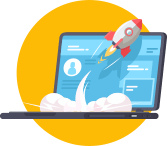 Browsing & Music
Download a 4-minute song in 0.03 seconds
Load your favorite YouTube video in 0.2 seconds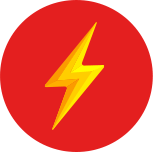 Extremely Fast Broadband
A connection that's 40 times faster than the definition of broadband
Download speeds 50 times faster than the national average