FIXED WIRELESS INTERNET SPEEDS
How fast is Fixed Wireless Internet?
If you haven't heard of fixed wireless internet, it's about time you did. If you have heard of it, you know that it's the internet of the future. With speeds comparable to DSL, cable, and even fiber, fixed wireless is a fast and reliable internet option for your home or business. You're probably wondering why fixed wireless internet isn't more well known if it's really that great. It's because this type of internet is fairly new, and most people don't understand the technology and all of its benefits. Luckily, we're here to give you the inside scoop! Let's start with speed.
The amount of speed you'll experience with a fixed wireless internet connection will depend on your provider and location. Typical download speeds range from 25 to 50 Mbps. "High-speed internet" is defined as any connection that offers download speeds of 25 Mbps or more. This means that most of the slower fixed wireless internet plans are still considered high-speed. With download speeds of 50 Mbps, you'll be able to stream your shows in HD, play online games, or download movies, no problem. This will be enough speed for connecting multiple devices to the internet at the same time. However, if you live in a large household, you might want a faster connection.
Thanks to recent advances in technology (which we'll get into in our "what is fixed wireless internet" section), fixed wireless internet is faster than ever. In some areas, speeds for a fixed wireless connection rival those of fiber optic internet. We're talking about download speeds up to 1,000 Mbps, or 1 Gbps. This is enough speed for even the largest of households full of heavy duty internet users. You could be binge watching a Netflix show while your son plays Call of Duty and your daughter downloads a 2 hour movie in HD. None of you would experience noticeable lagging or buffering.
One advantage of fixed wireless internet that people don't always consider is that it typically uses a symmetrical internet connection. This means that you'll have upload speeds that are about as fast as your download speeds. Right about now there might be a buzzer going off in your mind saying: "too much techie jargon, abort abort!!" Don't worry, we'll explain everything. When you research speeds for different internet providers in your area, you're typically going to see two numbers. For instance, you might find a plan that advertises "25 Mbps download and 5 Mbps upload." The first number tells you how much download speed the plan offers. This is the one that people pay the most attention to. So what exactly is download speed? It's used for things like browsing the web, watching Netflix or Hulu, and downloading movies. The second number tells you how much upload speed the plan offers. Upload speed is used for activities like skyping, playing video games, or uploading your own YouTube videos. With a symmetrical fixed wireless connection, you'll get upload speeds that mirror download speeds. If you're a gamer, designer, YouTuber, or blogger, you'll definitely appreciate that extra upload speed. You'll also need it if you work from home and host video conferences with your coworkers around the globe. Other types of internet like cable, DSL, and satellite usually have an asymmetrical connection. This means that upload speeds will be much slower than download speeds. Depending on the type of internet user that you are, upload speed will be more or less important to you. It's an important factor to consider!
Now, let's find out what you can do with download speeds of 50 Mbps. This is a typical amount of speed for many of the nation's largest fixed wireless providers.
With speeds up to 50 Mbps you can enjoy: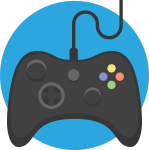 Online Gaming
Play your favorite game online with 0 lag
Download a 30GB game on your computer in less than 10 minutes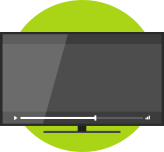 Streaming Ready
Download 2 hour movie in 2 minutes
Load your favorite Netflix show in HD in 1 minute and 10 seconds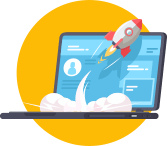 Browsing & Music
Download a 4-minute song in 0.8 seconds
Load your favorite YouTube video in 1.6 seconds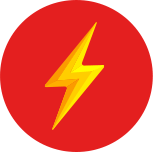 Extremely Fast Broadband
A connection that's 20 times faster than the definition of broadband
Download speeds 25 times faster than the national average
Fast and affordable installation
Available in rural areas
Fast upload and download speeds
Low latency
Doesn't require cables or other new infrastructure
Reliable connection
Cheaper than Satellite Internet
Most providers don't set data caps

Cons
Shares airwaves with other wireless technologies
Not as widely available as other types of internet
Line of sight required
Terrain and buildings can impact connection strength
Doesn't support roaming
Fixed Wireless Internet technology
Fixed wireless internet uses airwaves to deliver internet. Unlike DSL, fiber, and cable connections that use some sort of cable or wire to deliver data, fixed wireless doesn't need any underground or aerial lines. Hence, the "wireless" in "fixed wireless." Because fixed wireless doesn't require ground infrastructure, it's a great option in rural areas. Many providers for other types of internet don't service rural areas, because it's too expensive or difficult to install the cables needed to establish a connection. This hassle is completely eliminated with wireless internet, so it is a great option for those who don't have access to a cable, DSL, or fiber connection.
So how do those radio waves work? Your provider's nearby transmission tower communicates with an antenna that is usually mounted on the roof or outside of a window in your home. When you click a link or try to update your Facebook status, radio waves are sent from your antenna to the transmission tower. The tower then finds the data that you need from the internet and sends it back to you. The provider's tower, which looks a lot like a phone tower, is typically located no more than 10 miles away from your home. Because the distance that the radio waves have to travel is small, data can be transferred back and forth quickly. This means that you won't experience latency (also called lagging) issues. You know when you try to click on a link but your mouse takes forever to respond? That's lagging. We all HATE that, and a fixed wireless connection is a great way to avoid it.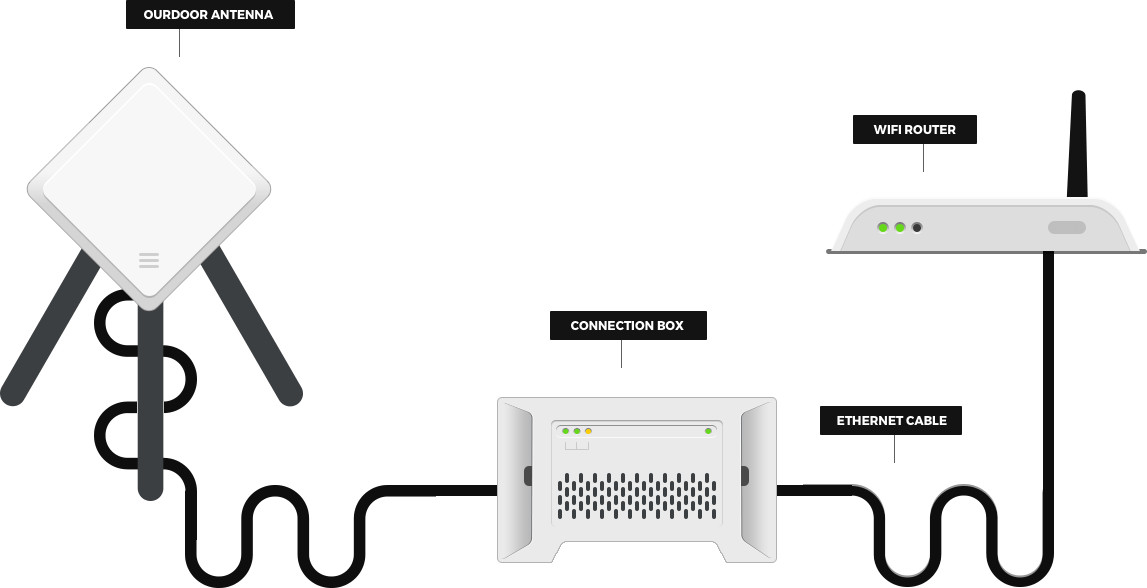 What's the installation process for Fixed Wireless Internet?
Your chosen fixed wireless internet provider will send a professional to your home to complete the installation process. After ensuring that you can receive a strong signal, the technician will install an antenna, also called a receiver, to your house. They will provide a wireless router which communicates with the antenna to deliver data to your devices. Overall, the installation process should be easy and painless. The provider won't need to dig underground to add any cables or string any wires across your phone lines. Because these types of infrastructure aren't needed, installation will typically be cheaper and faster than other types of internet. You may have to pay rental fees for the antenna and router. However, some providers run special promotions that reduce or eliminate these fees, so be on the lookout!
A common misconception about fixed wireless internet is that it can be taken anywhere. However, this isn't true. If you go on a roadtrip or move to a new house, you can't just take your antenna with you and stick it somewhere else. This is why it's called "fixed" wireless. If you move to a new house, call your provider to see if their services are still available in your area. If they are, a professional will come out to your new home and re-establish the internet connection.

Line of sight
This form of wireless internet service uses what's called line of sight transmission technology. This means that there needs to be a clear path from your house to the transmission tower. If there are hills, trees, or large buildings in the way, they can interfere with the signal. Extreme weather conditions in your area like heavy fog might also impact the connection quality. Luckily, most providers won't offer fixed wireless in an area that doesn't have a strong line of sight. This means that if fixed wireless internet is available in your area, you probably won't have to worry about this issue. However, this is one of the reasons that fixed wireless internet isn't as widely available as other types of internet.
Sharing radio waves
Fixed wireless internet isn't the only technology using airwaves. Airwaves can be used for all sorts of things like radio, mobile data, military communications, and even baby monitors. There are only so many airwaves out there, so fixed wireless internet has to share them with these other technologies. If there is lots of activity in the airwaves at a certain location, fixed wireless internet can experience a sort of bottle neck. The airwaves are like the lanes on a freeway and each technology is a car that has to travel in those lanes. There is only so much room for all those cars, so sometimes we experience traffic jams. This can limit the internet speeds available in certain areas. However, recent advances in technology have allowed fixed wireless internet to travel over much higher-frequency microwaves and bands. At these high frequencies, fixed wireless can reach speeds up to 1,000 Mbps. It's like driving in the carpool lane on the technology freeway. Fixed wireless internet is rapidly expanding and new advances in technology are always in the works. This means that fixed wireless will likely become faster and more widely available in time!
5G and Fixed Wireless
You've probably heard of 5G internet for smartphones. It's the latest generation of wireless technology, offering massive advances in speed, reach, and capability. By 2022, there will be more 5G-compatible phones hitting the market than 4G-only phones. If you have a phone from the iPhone 12 line, a Google Pixel 5, or Samsng's latest Galaxy flagships, you're already enjoying the future of wireless technology.
What you might not know is that you can get 5G as your fixed-wireless internet service. T-Mobile and Verizon are two of the major providers that offer blazing-fast 5G for homes, not just mobile devices. That can mean a stronger signal and bufferless streaming even for 4K video. Coverage is still limited, but it's expanding fast for both companies.
Rapidly expanding to a city near you, Verizon 5G Home can theoretically reach gigabit speeds (though typical download speed is 300 Mbps), has no data caps, and they'll even throw in a Samsung Chromebook 4, a $100 gift card, and a year of discovery+ if you switch. While the price is usually $70 per month for Verizon 5G Home, you can get it for $50 per month with an eligible Verizon Mobile plan.
T-Mobile 5G Home Internet is equally enticing with download speeds between 32 Mbps and 182 Mbps, Wi-Fi 6 technology through its internet gateway, and no data caps. The icing on top of the cake: You can get T-Mobile 5G Home Internet for only $50 per month when you sign up for AutoPay.
List of Fixed Wireless Internet Providers
There are hundreds of fixed wireless providers throughout the country. We'll narrow it down to some of the most popular. Rise Broadband is the nation's largest fixed wireless internet provider by far. It offers service to rural and urban areas throughout 16 states in the Midwest, Southwest, and Rocky Mountains regions. This wireless provider has internet plans with download speeds ranging from 3 Mbps all the way up to 1,000 Mbps. The speeds and packages available will vary by location, but the most common plans offer download speeds of 25 Mbps. It's a great option for both residential homes and businesses. A few other popular fixed wireless providers are One Ring Networks, GHz Wireless, and King Street Wireless. Another growing fixed wireless provider is AT&T. AT&T wireless internet has expanded its fixed wireless offerings to 9 states in the past year. It is rapidly expanding its availability, so this might be an option for you too. Type in your zipcode at the top of the page to find out which providers are available in your area!
There are 1768 DSL Internet Providers Available Nationwide
| Provider: | Fastest Speeds: | Coverage: | Households Served: |
| --- | --- | --- | --- |
| T-Mobile 5G Home Internet | 182 Mbps | 50.9% | 70,079,810 |
| EarthLink 5G Home Internet | 100 Mbps | 37.2% | 51,709,250 |
| Verizon 5G | 1000 Mbps | 13.3% | 18,558,235 |
| Rise Broadband | 250 Mbps | 6% | 7,823,862 |
| King Street Wireless | 1 Mbps | 2.5% | 3,622,746 |
| Nextlink Internet | 100 Mbps | 2.1% | 2,887,279 |
| Etheric | 300 Mbps | 1.8% | 2,287,189 |
| Starry Internet | 200 Mbps | 1.7% | 2,661,238 |
| Agile Networks | 100 Mbps | 1.6% | 2,233,289 |
| Blazing Hog | N/A | 1.5% | 2,394,447 |
| Wisper ISP | 1000 Mbps | 1.5% | 2,117,864 |
| Cal.net | 100 Mbps | 1.2% | 1,442,156 |
| Everywhere Wireless | 1000 Mbps | 1.2% | 1,689,649 |
| unWired | 30 Mbps | 1.2% | 1,277,681 |
| TWN Communications | 1000 Mbps | 1.1% | 1,617,752 |
| Phoenix Internet | 20 Mbps | 1.1% | 1,536,569 |
| WATCH | 100 Mbps | 1.1% | 1,521,439 |
| VTX | 25 Mbps | 1.1% | 1,270,843 |
| Ranch Wireless | 25 Mbps | 1% | 1,327,934 |
| BarrierFree | 25 Mbps | 0.9% | 1,385,630 |
| Cruzio Internet | 100 Mbps | 0.9% | 1,075,892 |
| Startouch | 1000 Mbps | 0.9% | 1,211,463 |
| Nextera | 50 Mbps | 0.8% | 1,086,754 |
| AT&T | 25 Mbps | 0.7% | 998,743 |
| Stimulus | 1000 Mbps | 0.7% | 949,414 |
| CIP Community Internet Providers | 30 Mbps | 0.6% | 781,678 |
| Lynx Communications | 200 Mbps | 0.6% | 847,104 |
| Cirra Networks | 50 Mbps | 0.6% | 761,858 |
| lv.net | 50 Mbps | 0.6% | 804,763 |
| Utah Broadband | 50 Mbps | 0.6% | 626,230 |
| ALTIUS Broadband | 50 Mbps | 0.6% | 907,015 |
| Brown Dog | 100 Mbps | 0.6% | 817,801 |
| ERF Wireless | 0.768 Mbps | 0.6% | 739,248 |
| Mercury Broadband | 150 Mbps | 0.5% | 758,613 |
| Packet Layer | 1000 Mbps | 0.5% | 767,934 |
| AtLink Services, LLC | 50 Mbps | 0.5% | 742,286 |
| Sky Fiber | 100 Mbps | 0.5% | 744,004 |
| KWIKOM | 50 Mbps | 0.5% | 696,693 |
| Hoosier Broadband | 1.5 Mbps | 0.5% | 716,789 |
| LTD | 500 Mbps | 0.5% | 667,414 |
| Phoenix Broadband | 15 Mbps | 0.5% | 605,589 |
| RazzoLink | 100 Mbps | 0.5% | 511,469 |
| Choice Broadband | 9 Mbps | 0.5% | 645,113 |
| Aerux Broadband | 50 Mbps | 0.5% | 650,563 |
| ZipLink Internet.com | 50 Mbps | 0.4% | 558,108 |
| Texas Wireless Internet | 8 Mbps | 0.4% | 556,856 |
| Go Creative Wireless | 100 Mbps | 0.4% | 459,901 |
| Rock Solid Internet & Telephone | 100 Mbps | 0.4% | 500,043 |
| All Points Broadband | 25 Mbps | 0.4% | 506,811 |
| Blast | 30 Mbps | 0.4% | 426,978 |
Previous
1
2
3
4
5
Next
Fixed Wireless Internet vs Satellite Internet
Let's compare fixed wireless to other types of internet and see how it holds up against the competition. We'll start with a fixed wireless vs. satellite comparison. A lot of people often confuse these two types of internet, but they are very different. Both of them use either an antenna or a satellite to connect to the internet. This eliminates the need for ground infrastructure like copper or fiber cables. After that, the similarities between satellite and fixed wireless end. Satellite internet relies on a geostationary satellite that's about 23,000 miles away from earth. A dish on your roof communicates with the satellite to deliver you the data that you need. On the other hand, fixed wireless communicates with a transmitter tower on the ground that's only 10 miles away. Because satellite internet has to travel much farther (22,900 miles farther to be exact), it has high latency. You'll experience lots of lagging when you try to click on a link with this connection. Since fixed wireless only has to travel a few miles on the ground, latency isn't as much of an issue. Gamers won't be able to use satellite internet because of the lagging, but fixed wireless should work just fine.
Satellite internet has to travel through the atmosphere, which means that it can be negatively affected by weather. If there's a large storm going on, your internet may stop working or become very slow, even if the storm is in the next state over. Fixed wireless is less likely to be affected by weather conditions, however it requires a line of sight connection. Terrain and large buildings can impact the quality of a fixed wireless connection, or they might even prevent the service from being available in certain areas. Satellite doesn't have this problem, because it travels up into the air rather than straight down the street. One drawback to fixed wireless internet is that it has to share airwaves with other wireless technologies. This can result in a "traffic jam" that causes speeds to be slower at times. On the bright side, recent advances in technology have allowed fixed wireless speeds to improve.
A big drawback with satellite internet is its data caps. Most providers limit the amount of data that you can use each month. Once you reach your limit you'll either be charged an overage fee or your speeds will be throttled. Typical data caps range from 10 to 50 GB each month. So what exactly can you do with that much data? At 25 GB, you could download 25 movies, stream 160 hours of music, or browse for 1250 hours. If you're a light internet user, this should be enough data. However, if you're a movie buff, gamer, or music lover, that's probably not going to cut it. Most fixed wireless internet providers don't impose data caps, so your plan is unlimited. You'll never have to worry about running out of data.
Fixed wireless internet offers faster speeds than satellite internet on average. While the typical fixed wireless provider has plans with download speeds of 25 or 50 Mbps, satellite speeds range from 12 to 30 Mbps at the most. In some areas, fixed wireless can even reach 1,000 Mbps, making it comparable to fiber optic internet. Even though fixed wireless is faster, it is typically less expensive than satellite internet. In terms of availability, satellite has the upper hand. It covers nearly 100% of the country. Fixed wireless is currently available to about 50% of the nation. However, this type of internet is expanding rapidly. If it's not available in your area, it might be very soon! Because of the speed, price, unlimited plans, and low latency, we'd recommend going with fixed wireless over satellite internet if it's an option. Type in your zipcode at the top of the page to see which internet providers are available in your area!
| | | |
| --- | --- | --- |
| Internet Type | Fixed Wireless | Satellite |
| Download Speed Range | 5 Mbps to 2000 Mbps | 25 Mbps to 200 Mbps |
| Typical Price Range | $10 to $300 Per Month | $50 to $200 Per Month |
| Nationwide Availability | 46% Coverage | 99% Coverage |
| Typical Bandwidth | 5 GB to Unlimited | 15 GB to Unlimited |