Utility Providers by Zip Code
Utilities aren't always listed as one per city. On occasion you have the choice to find the best utility for your budget, especially since many states have begun deregulating energy for both electric and gas. This simply means that the state is allowing you to shop and compare energy providers in your area - giving you the power to control your energy, internet and cable TV costs. Energy deregulation also motivates energy providers to diversify their product offerings, enabling customers to pick the best energy options based on their needs. To help our customers shop and compare the best utility offerings in their area, we have simplified the utilities information search by providing a resource section with everything you need to know about utilities and energy resources in your area.

States With Deregulated Gas & Electric Markets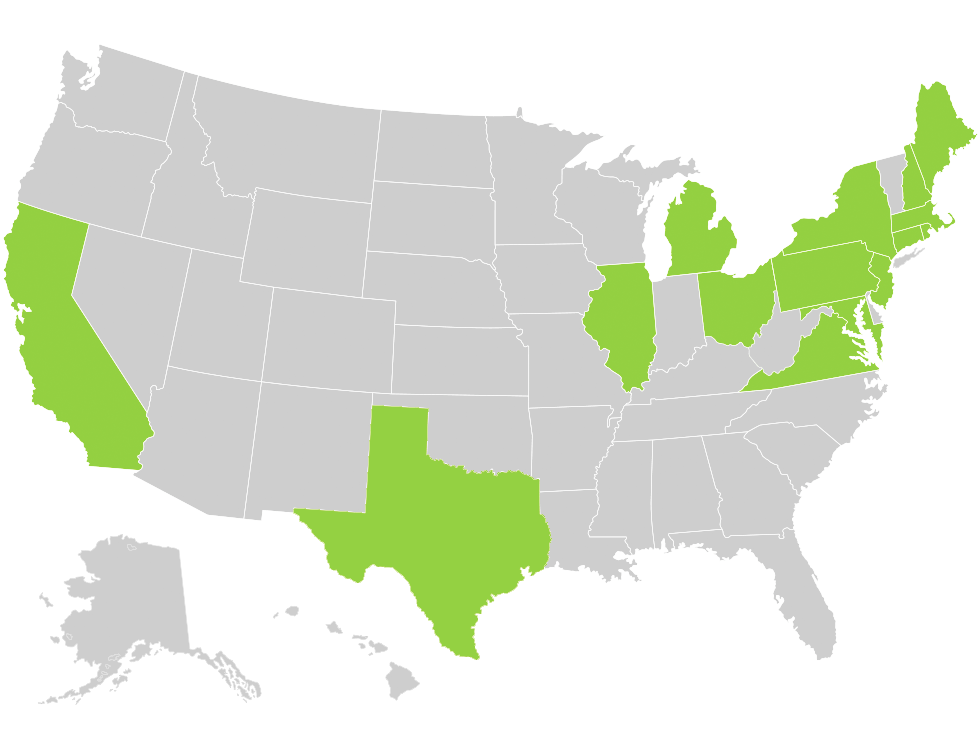 California Utilities
Connecticut Utilities
Illinois Utilities
Maine Utilities
Maryland Utilities
Massachusetts Utilities
Michigan Utilities
New Hampshire Utilities
New Jersey Utilities
New York Utilities
Ohio Utilities
Pennsylvania Utilities
Rhode Island Utilities
Texas Utilities
Virginia Utilities
Washington DC Utilities
Common Questions About Utilities
1) What is energy deregulation?
Energy deregulation is a collection of state laws that make it possible for consumers to shop and choose their own energy providers. This allows consumers to pick energy companies that fit their needs, encouraging free market competition.
2) How does energy deregulation affect me?
By having the ability to choose your energy provider, you're able to choose the best rate or product offerings that appeal to your needs. With energy deregulated, it allows you to seamlessly choose the best energy provider without disruption in services once you've selected the best provider for you.
3) How do I choose the right provider?
The best method for choosing the right provider is to understand what exactly you need in regards to utilities. Once you have a general idea of what you're looking for, the next step is shopping and comparing prices between different providers. Based on your findings, should help determine which providers would work best for your needs.
4) Why doesn't my state have deregulated energy?
Energy deregulation is mandated by state law so the opportunity for choosing your energy provider is different depending on where you live. The best way to find out if your state has energy deregulation is by referencing the map above and asking your current energy provider if your zone is deregulated.
5) Do I need to pay a penalty for switching providers?
You shouldn't need to pay a penalty for switching providers unless you request special needs like meter readings etc. There may also be some type of penalty fee for breaking an existing contract with your current energy provider. The best way to find out is to review your agreement details with your energy providers.
6) How long does the process take to switch energy providers?
Switching energy providers should happen fairly quickly. Once you sign up with a new energy provider and sign the contract, you'll have three business days to change your mind with your new provider. The actual switch to your new energy provider should happen within seven business days with no disruption to your service.
Pay Less For The Same Power