Electricity and natural gas provide heat, power and light to homes and businesses. Water heaters, clothes dryers, grills, furnaces and gas ovens are among the appliances using natural gas. Meanwhile, refrigerators, dishwashers, electric ovens, TVs and much more run on electricity. Needless to say, people need their electricity and natural gas!
In 20 states, the utility markets are fully regulated. The natural gas and electric utilities owns and operates everything involved, from A to Z. The rest of the states and the District of Columbia have deregulated markets for electric or natural gas, or both.
In deregulated markets, consumers can choose their electric or natural gas provider. However, deregulation is not always statewide. For example, many markets in a state may be open to choice, but consumers in rural areas may have no option but to go with their local utility.
This guide offers statistics on deregulated utilities and explains how to choose if you're in a deregulated market. It also discusses what to know about your state if it is deregulated.
Facts and Statistics about the Private Utilities Market
What are deregulated utilities?
Utility deregulation can be confusing, so think about shopping for apples in a grocery store. An apple grower sells apples directly to stores, and stores set their own prices for customers like you. A deregulated utilities market is similar; you buy electricity from a provider (retailer) instead of from the utility. Table 1 explains in more detail, using electricity as the example. The principles for natural gas are comparable.
One important thing to know: In virtually all deregulated markets, consumers still have the option to stick with their local utility for everything (and many do!).
Table 1: Regulated vs. Deregulated Electricity Markets
Good terms to know include these:1
Generation: Process of converting energy into electricity. Energy sources include coal, oil, natural gas, fission, solar, wind and hydroelectric.
Transmission: The transporting of electricity, often over long distances, from power plants to communities.
Distribution: The transference of electricity from transmission cables into a customer's home or business.
Natural monopoly: When only one party is able to provide a service due to high fixed costs. Transmission and distribution are natural monopolies for electrical utilities, even in deregulated markets.
Deregulated Electricity Markets
20 states and the District of Columbia have electricity markets that are at least partially deregulated.2
In states such as Georgia, Michigan, Nevada, Oregon and Virginia, choice is limited to non-residential consumers. In California, residential consumers cannot directly choose either, but community choice aggregation is popular. It allows for some choice and monetary savings (more on this soon).
Deregulation has not really decreased prices
Electricity prices are noticeably higher in states with deregulated markets—but there's a good reason for that. These states grappled with higher prices in the first place, which is why they wanted to deregulate. 3
Factors such as fracking, post-9/11 oil price spikes, ongoing Middle East conflicts and turmoil in Venezuela have affected electricity prices more than regulation and deregulation.3
The retail price difference between regulated and deregulated markets has stayed about the same. For example, in 1997, average revenue in deregulated states was 8.1 cents per kilowatt hour versus 5.8 in regulated states (a difference of 2.3). In 2017, it was 11.8 in deregulated states and 9.6 in regulated states (a difference of 2.2).4
Residential customers save money with the default utility
Residential customers pay more with choice (but commercial and industrial customers save money). For example, residential customers in New York pay 2.3 cents more per kilowatt hour compared with the default utility rate. Customers in New Hampshire and New Jersey pay 1.5 cents more per kWh. In Michigan, the comparison is nearly equal, with third-party customers paying just 0.1 cents more per kWh. 6
Local utilities offer inexpensive rates because they are legally required to follow procedures such as buying energy from the lowest bidders. It can be tricky for retail providers to offer lower prices.
Sometimes, residential customers are happy to pay more money for renewable energy. Other times, they may not realize they are overpaying.
Natural Gas Deregulation
23 states and the District of Columbia have deregulated natural gas markets.15
Like with electricity, natural gas consumers are not crazy for choice. For example, of the 10,670,636 eligible consumers in California, only 462,258 participate in choice.16
Nationwide, about 40,297,104 consumers are eligible for natural gas choice, but a mere 6,801,086 participate. 16
The five states with the most participants are Ohio, Georgia, New York, California and Pennsylvania. 16
Beware of Scammers
Scammers proliferate in many customer choice markets. Groups such as the Pennsylvania Utility Commission must navigate the fine line between choice and shady marketing. In 2020, the commission proposed a $8.8 million fine against Texas-based Verde Energy for more than 8,000 alleged violations. The commission wants to revoke Verde Energy's license to do business in Pennsylvania.17
The National Grid utility, which operates in several states, is just one of many utilities cautioning consumers about phone and email scams.18
Has customer choice been good for economics?
How to Choose a Provider If You Are in a Deregulated Market
In a deregulated market, you can choose your electric or natural gas provider—or even both. There are several ways to go about it, but your best bet may be to stick with your utility's standard service offer. Consider issues such as these:
How much money do I have for these bills?
How comfortable am I with risk and contracts?
How much research am I willing to do?
Is there a tool such as PAPowerSwitch or PAGasSwitch to help me compare rates?
Are direct and/or aggregation options available?
How important is clean energy to me? Am I willing to pay higher bills for it?
Am I enrolling for the first time, or do I have an existing relationship with a utility or provider?
Let's look at each bullet point one by one.
Amount of money you have for utility bills: If you're like most people, you don't have a ton of money and want the lowest rates possible. Take a long, hard look at your utility's standard service offer—it's the best deal in many places. Customers get a fixed rate, can cancel at any time and don't need to worry about contracts. Aggregation is another good option to consider if you're eligible.
Comfort level with risk and contracts: Choosing a third-party provider may come with some risk. Common pricing structures include fixed, variable, indexed (market), and prepaid. Go with fixed rates or prepaid plans to lower your risk.
Let's talk contracts. They're common with fixed-rate plans and often come in six-month increments. You could lock in a fixed rate for, say, six months or two years, sometimes even three or four years. If you move out of the service area and must therefore break your contract, penalties usually don't apply. If you're moving within the same service area, the contract is likely to still apply. You typically get hooked up at your new address with no penalty.
Keep timing in mind when you sign a contract. Suppose you lock a fixed electricity rate in, say, January, for six months. The contract is set to expire right before August, a hot month in Texas. Your new fixed rate will be higher since it's summer (and variable rates are higher, too). In this situation, it may be better to sign a one-year contract instead of a six-month contract.
Amount of research you're willing to do: Choosing a provider can get complicated really fast. No worries if you would rather not spend hours on research. It's perfectly fine to stick with your local utility's standard offer or your aggregator's offer. It's the cheapest rate in many areas (or close to it).
Rate comparison tools: States such as Pennsylvania and Texas use handy rate comparison tools to make it easier to research the different providers, plans and rates. To see if your state has such a tool, look your state up in the state-by-state information section in this guide.
Otherwise, you may need to evaluate offers one by one on providers' websites. Your local utility can give you provider lists if you call, and they're often on utilities' websites. Likewise, many state regulatory authority websites have provider lists.
Direct choice and/or aggregation: You might have direct choice and the choice of going with an aggregator—plus the option of the utility's standard service rate.
In aggregation situations, a municipality (or group of municipalities) purchases electricity in bulk. You pay fixed rates that are often equivalent to or lower than prices you would get from the utility. For example, take the Westport (Massachusetts) Electricity Program. Enrollment is automatic, so you must opt out if you don't want to be in the aggregator program.
For the 36 months from September 2018 to January 2021, you would pay $0.10430/kWh for supply services under aggregation compared with $0.12517/kWh if you signed up with the Eversource utility for basic service. Clear aggregation savings there. However, the National Grid utility offers basic service rates of $0.09898/kWh—lower than the aggregation rate.
A disclaimer states, "A goal of the CEA program is to produce savings for customers, but savings cannot be guaranteed compared to the utility's basic service rate which changes every six months. … The aggregation program seeks to provide price stability and average savings over the full term of the program, but because future basic service rates are not known, there is no guarantee of savings."
Last but not least, you can compare many direct choice offers through the Energy Switch Massachusetts website.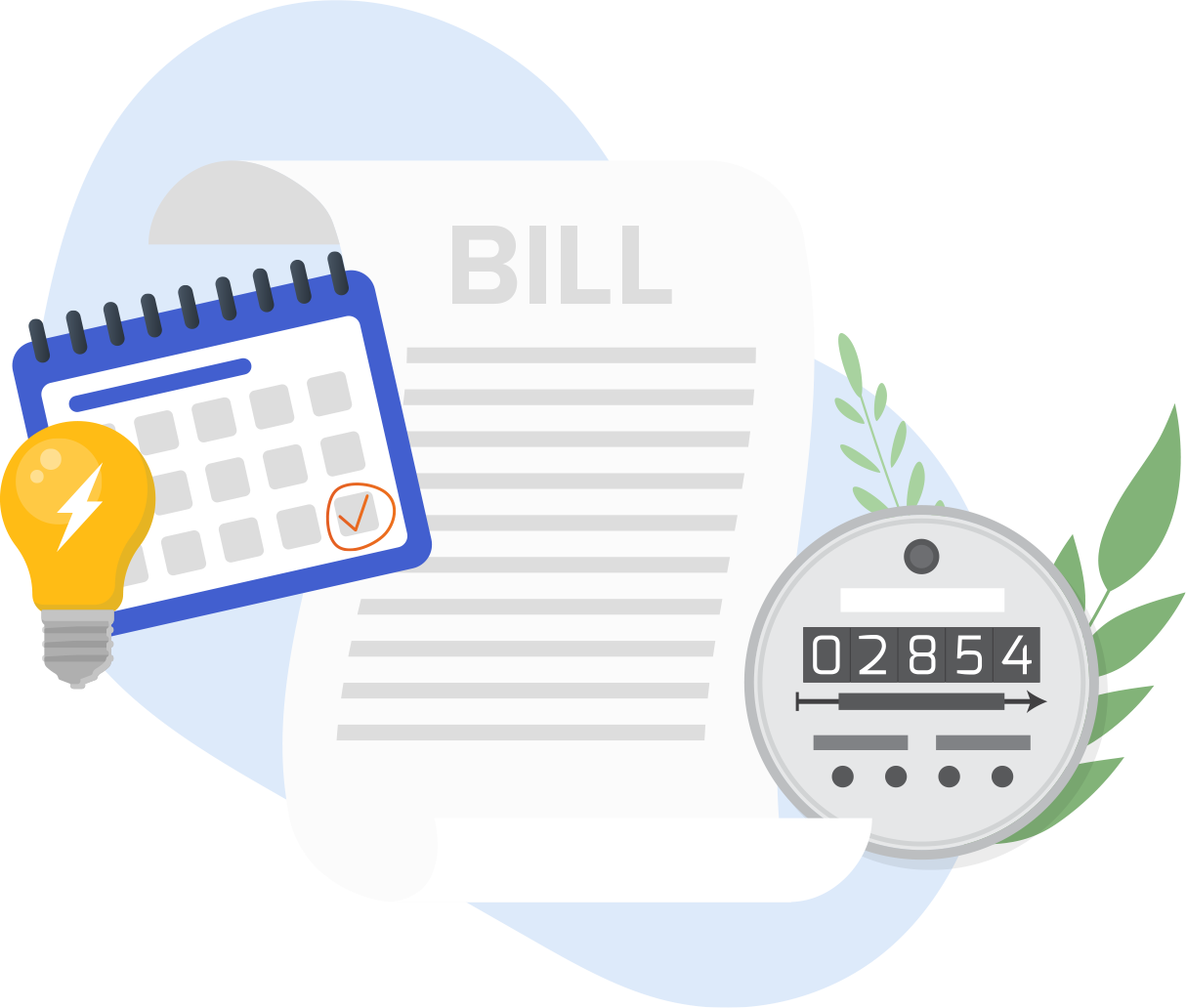 Importance of clean energy: If you are willing to pay higher bills for clean energy, you might prefer plans offering, say, 100% renewable energy versus 0% or the state's required minimum. Plans in your area may also include options for wind, solar and other types of clean energy.
If your community has an aggregation program, research the program. Many CCAs have a basic energy option and then one or two choices focusing more on clean energy.
You won't necessarily pay more for renewable energy plans. However, sometimes clean energy does mean higher bills.
First-time enrollment or existing relationship: If you just moved into the service area, there are no pre-existing contracts to worry about. If you have existing relationships or contracts, early termination fees may apply if you switch providers.
One more thing: Ask your providers questions before you sign up for a plan. Many states offer tip sheets such as this one for Michigan natural gas. Questions to ask include:
What's the rate charged?
Is it fixed or variable?
Are there cancellation penalties?
What happens when the contract ends? Does it continue, and how do I learn about price changes?
State-by-State Things to Know (for Each State That Is Deregulated)
References and Footnotes