No matter which city's LGBTQ+ event you choose to attend, each Pride Parade weekend has the same dazzling ingredients mixed together to form one spectacular pride event: the parade (of course), live music, parties, family-friendly LGBT activities, political activism, and fundraisers — to name a few. If you've attended one in the past then you probably went in expecting a crazy scene, and left feeling completely satisfied, wholly entertained, and thoroughly exhausted!
Key Findings
Americans who have attended more than two Pride Parades give Washington D.C.'s annual Pride event the highest reviews, with New York City coming in a very close second.
If Americans had to choose only one Pride event to attend, the majority would choose NYC's annual Pride Parade.
Musical performances are the number one draw to any major city's Pride event.
The Best Pride Events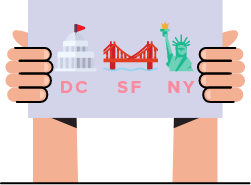 If you're thinking of attending a Pride Parade this year either as a first-timer or repeat offender, we thought you might want to know which ones past attendees thought were the best ones going. We surveyed 1,062 prior Pride Parade attendees in major cities across the U.S. On average, participants in this survey have attended three different pride events, so they know a thing or two about the good, bad, and somewhere between. Here's what they thought:
Washington D.C. is the Best City to Celebrate Pride
Out of our list of possible choices, attendees ranked Washington D.C. the best city to attend a pride event. And why shouldn't it be! In the U.S., 4.5% of the population identifies as LGBTQIA+, yet more than double, 9.8%, of D.C. residents identity as LGBTQIA+. Each June, this city shows up in a spectacular way to show its pride with a week full of events: starting with a kick-off party, followed by a rooftop rally, more parties, the parade itself, a pride festival, the pride concert, and — phew! — a sunset dance party to close the entire bash out.
Here's how participants ranked major U.S. cities in this top ten lineup:
New York City is a Historic & Iconic Fan Favorite
New York City didn't come first among respondents, but that doesn't mean it's second-best by any means. When we asked participants, "If you had to pick just one city to attend your next Pride event in, which one would it be," NYC was the resounding winner.
NYC came in first with 21% of the vote.
Los Angeles came in second with 16% of the vote.
Participants chose San Francisco third with 11% of the vote.
That comes as no surprise since the Big Apple is the birthplace of the Stonewall Riots of 1969 and the gay liberation movement. In 1970 activists and advocates marched in the very first Gay Pride Parade to commemorate those momentous events half a century ago in that Greenwich Village neighborhood.

To date, the NYC Pride March is the biggest Pride Parade in the country, with average attendance consistently around the two million mark! Chicago, San Francisco, and Los Angeles were the following three cities to hold their first Gay Pride Parades, all in 1970 to honor the events at the Stonewall Inn in 1969.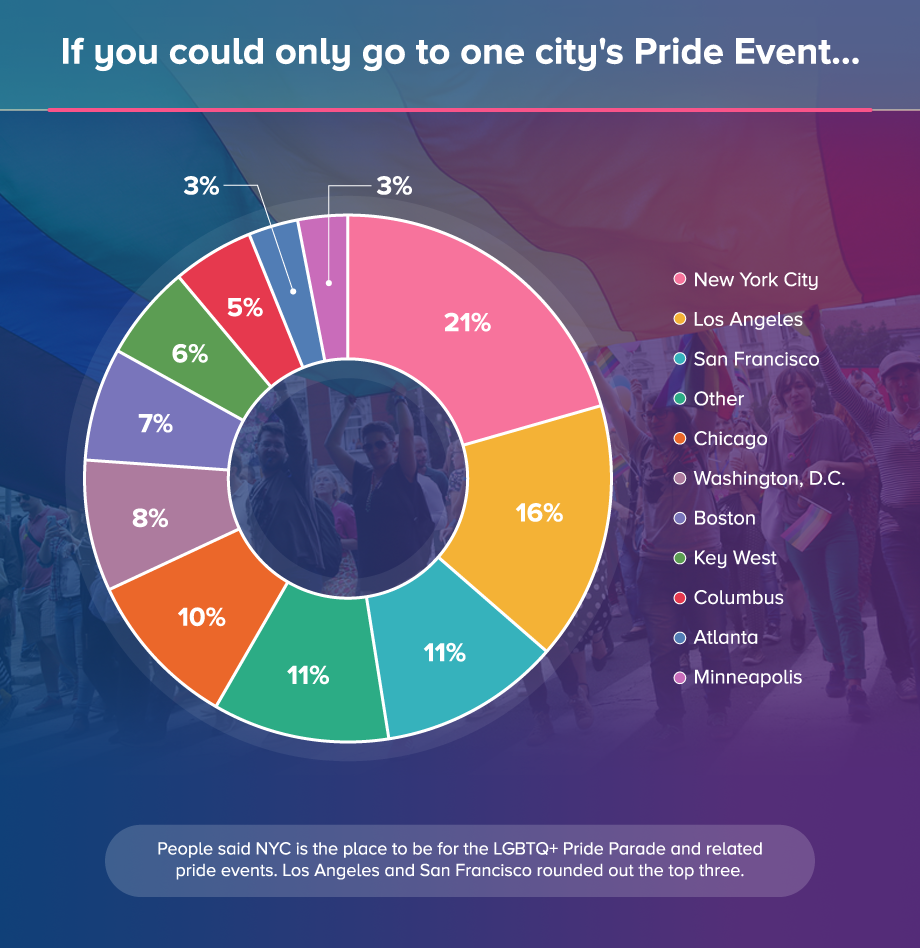 Best Part of a Pride Event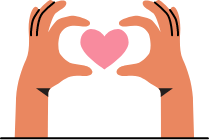 So, now that you know which pride events people love the most, you might want to know why. (Of course, the endless waves of sequins, feathers, and balloons in every color of the rainbow flowing through the streets in real-time may have a teensy bit to do with it.)
Major Pride events include festivities such as music, dancing — lots and lots of dancing — art, activism, parties, and of course, parades. If you want to know which of these glorious activities you should devote your precious Pride time to, take a cue from our survey respondents. We asked what they enjoyed most about the pride event they attended, and this is what they said:
Top Spot: Live Music
Live music was by far the number one draw to major pride events across the country. Organizers worked tirelessly to line up the most entertaining musical performers at each year's Pride event. For example, as the NYC Pride 2019 weekend's events came to a close, big names in entertainment such as singer-songwriter Melissa Etheridge, R&B/pop recording artist Deborah Cox, and singer-songwriter Jake Shears took the celebration out with a bang.
Second Most Popular: Parades
It should come as no surprise the parade itself witnesses an insane turnout every year in major cities across the country. In 2019 over 400,000 people attended D.C.'s Capital Pride Celebration, while 100,000 were present at the Chicago Pride Parade. It is, after all, how the whole thing got started.
Third Ranked: Parties
The Pride Parade itself is one giant party, but if you didn't get enough entertainment there, each city hosts countless venues where you can continue the celebration. At Pride Island 2019, a two-day event at New York's Pier 97, people partied hard, accompanied by musical acts and drag performances. Meanwhile, not too far away, the VIP Rooftop entertained over 1,000 party-goers with world-class DJs while other party venues across the city were doing the same.
Fourth Place: Family-friendly activities
Pride celebrations are inclusive events, especially when it comes to families. You'll find family-friendly activities at every Pride event across the country. In Boston, the Red Sox brings the LGBTQ+ community together with a family-friendly event as they take on the Houston Astros on Pride Night at Fenway Park, Thursday, June 10th, 2021.
Fifth Spot: Political Activism
Pride weekends may be filled with light-hearted frivolity, but most attendees understand that political activism is at the core of any Pride event. At the celebration this year, on Friday June 18th, San Francisco Pride will host a Black Liberation Event at the  African American Art & Culture Complex (AAACC) similar to 2020's Marsha P. Johnson Rally.
Number Six: Art Exhibits
Causes as vibrant as LGBTQ+ no doubt have a vast array of visual art on tap at any major Pride event. West Hollywood will celebrate Pride again this June with its yearly "One City One Pride LGBTQ Arts Festival," which runs from May 22nd to June 30th.
Seventh Place: Celebrity Attendance
Organizers are still lining up entertainment for this year's pride events across the country. Los Angeles Pride has announced it will feature Charlie XCX as the headliner to kickoff LA Pride 2021 via a virtual performance sponsored by Tik-Tok.
Other Mentions
Some participants chose fundraisers and corporate swag among their top favorites of the Pride event, but not many.
Conclusion
Pride events have over a 50-year history deeply rooted in advocacy for LGBTQ+ rights. Since the first Pride Parade back in 1970, Pride events have flourished all across the country, bringing with them one raucous celebration of equality and positivity.
We wanted to know what the public thought the best Pride events were, so we asked the experts: LGBTQ+ individuals and allies who have attended multiple events. According to the results, New York City and Washington D.C. are major Pride hotspots, particularly popular for their parades, parties, and musical performances.
Our Data
We collected information from 1,521 American adults over the age of 18 who were willing to answer an online survey about Pride events in the U.S. Of the people we surveyed, 70% had attended a pride event.
We provided a list of fifteen city choices participants could select to identify if they had attended a Pride event. The choices were New York City, Los Angeles, Chicago, Boston, Washington D.C., Columbus, San Francisco, Minneapolis, Key West, Atlanta, Seattle, Houston, Denver, San Diego, and None of the Above.
Attendees, whether they had attended one or many events, were asked to rate the events from our list on a scale of 1 - 10 with 10 being the highest. Ratings were weighted based on how many individuals chose each rating.
The data represented here are limited because of its self-report nature. Self-reported data contains issues that include, but are not limited to: selective memory, telescoping, attribution, and exaggeration.