Jump to Plans, Providers, or WiFi Hotspots.
Lake Linden Internet Providers
Find the best and fastest broadband in Lake Linden, Michigan. Compare speeds, prices, and deals from top internet providers.
Lake Linden has 7 residential high speed internet providers. Charter and AT&T have the best speed and availability out of all providers for families in Lake Linden. There are 4 business broadband providers. Charter and ShoreWaves are the best providers for speed and availability for companies in 49945.
| Internet providers: | Internet plans: | Cheapest monthly plan: | Fastest plan: |
| --- | --- | --- | --- |
| 7 | 12 | $39.99/mo | 100 Mbps |
Charter in Lake Linden is the best internet service provider for an estimated 84% of households. The company offers Lake Linden residents the fastest download speeds up to 100 Mbps, the fastest upload speeds up to 5 Mbps, and deals start at $44.99 to $129.97 per month.
$129.97/MO
$2.17 Per Mbps
$109.97/MO
$1.83 Per Mbps
AT&T in 49945 is a top internet service provider available to an estimated 67% of households. The company offers Lake Linden residents download speeds from 6 to 18 Mbps, upload speeds from 1 to 1.5 Mbps, and prices vary from $40.00 to $80.00 per month.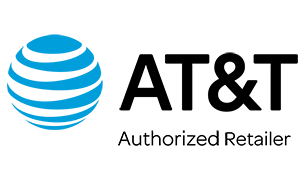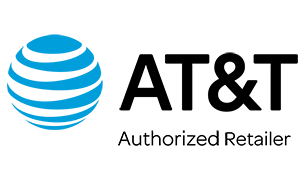 Satellite Internet options are available in rural areas of Lake Linden when you are beyond the reach of DSL, Cable and Fiber internet connections. Satellite Internet offers download speeds up to 15 Mbps, upload speeds up to 2 Mbps, and prices range from $49.99 to $79.99 per month with data caps.
Charter Business in 49945 is available to an estimated 77% of people. The company offers Lake Linden businesses download speeds up to 100 Mbps, upload speeds up to 7 Mbps, and deals start at $39.99 to $99.99 per month.
Don't see the provider you're interested in or need additional assistance?
Call 1-844-202-9310

7 Internet Service Providers (ISPs) In Your Area
Lake Linden has two main internet providers including Charter and AT&T. Four additional wireless and one satellite providers offer service to areas of Lake Linden. The fastest access available to homes in Lake Linden is 100 Mbps.
ISP
Max Download
Max Upload
Broadband Type
Service Type
Coverage
Charter
Up to 100 Mbps
Up to 5 Mbps
Cable
Residential
83.60%
AT&T
Up to 18 Mbps
Up to 1.5 Mbps
DSL & Fiber
Residential
66.55%
Satellite Internet
Up to 15 Mbps
Up to 2 Mbps
Satellite
Residential
100.00%
TDS
Fixed Wireless
Residential
88.16%
ShoreWaves
Fixed Wireless
Residential
50.31%
Pasty.net, Inc.
Fixed Wireless
Residential
17.74%
Nsight Telservices
Fixed Wireless
Residential
57.82%
Charter
Cable
Business
69.20%
ShoreWaves
Up to 20 Mbps
Up to 20 Mbps
Fixed Wireless
Business
50.31%
Nsight Telservices
Fixed Wireless
Business
57.82%
Pasty.net, Inc.
Up to 10 Mbps
Up to 10 Mbps
Fixed Wireless
Business
17.74%

Free Wireless Internet Access in Lake Linden, MI
601 Calumet Street
, Lake Linden, MI 49945
All product and company names mentioned herein may be the trademark of their respective owner. Data provided by NTIA, U.S. Department of Commerce, U.S. Census Bureau, FBI, III.