Rather than going to a doctor's office and paying the full price out-of-pocket, which is at least $160 for children/$200 for adults just for a check-up, many wait out their illnesses hoping time will heal them. With the repeal of the individual healthcare mandate going into effect this year, it is expected that even more Americans will drop their coverage. At least 28 million uninsured Americans are faced with one of two options: wait it out and risk worsening their condition or go to the doctor and be surprised by a big medical bill.
Urgent cares and ERs are flooded for the wrong reasons
Urgent cares and ERs are overused by many because they worry about the cost and inconvenience of visiting a primary care practice. The waiting rooms for these facilities are often occupied by people with conditions that can be taken care of in a doctor's office. This elongates the wait time for those in more life-threatening situations. Regrettably, these alternatives also have high costs that can surpass the cost of a normal doctor's visit, depending on the service being rendered. For example:
On average, an ER visit can cost between $150 - $3,000. If the person was transported by an ambulance, their bill can easily exceed $1,000. Regardless of the reason, that's the potential cost for just one visit.
While urgent cares are far less expensive, the average cost for treating a sore throat is still $94.
A woman experiencing a urinary tract infection pays an average of $112 at an urgent care. That price doesn't include the cost for a urine culture or the antibiotics to treat her.
None of the prices mentioned include the cost of prescriptions or possible follow-ups.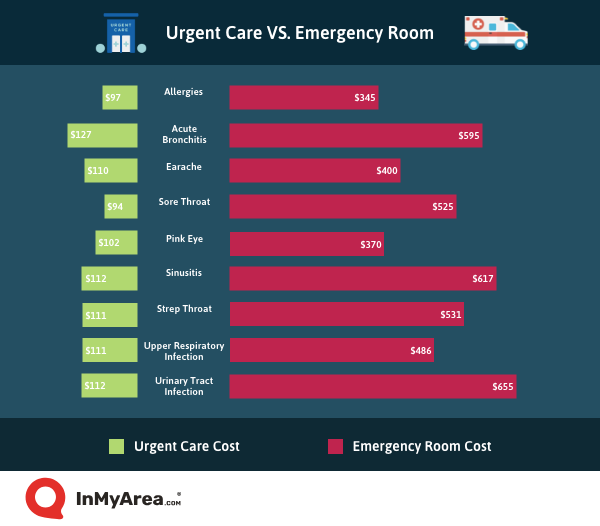 Source: Debt.org
There are, however, more convenient, and less expensive ways to prioritize healthcare without breaking the bank.
The millennial approach to healthcare
The most cost-effective way to prioritize health without insurance is through virtual care services like HealthTap and Lemonaid Health, or more formally, telehealth. Telehealth is different than consulting Dr. Google. As Geoff Rutledge, Chief Medical Officer of HealthTap, explains, "on Google, every headache turns into brain cancer in three clicks or less."
The difference between Dr. Google and virtual care are live, medical professionals. There's no limit to the amount of medical advice available online, making it hard to know which advice is best for you. "An 18-year-old male asking about headaches will get a different answer than a 65-year-old woman who has a history of lung cancer." The context surrounding the medical concern is crucial, something Dr. Google doesn't understand; however, the professionals on the other end of telehealth services do.
According to Rutledge, roughly half of all primary care visits, even some urgent care and emergency room visits, address concerns that don't require a face-to-face interaction with a medical professional. Instead, many of these concerns can be discussed via a virtual consult, whether it's through messaging or a phone/video call.
HealthTap
HealthTap is undoubtedly the best, all-around telehealth service on the market. When it comes to health, more times than not all a person needs is professional guidance. The anxiety of not knowing what's wrong can quickly drive even the healthiest person to the emergency room. That's where HealthTap can intervene. HealthTap offers multiple services from guides on preventive care to in-depth answers on any medical concern. The free option allows users to:
ask a doctor any medical question and receive a response within 24 hours
access Dr. AI's (Artificial Intelligence) symptoms assessment which gives personalized recommendations and guided care
follow interactive care guides on:

specific conditions (i.e. diabetes, ADD/ADHD, anxiety, etc.)
improving overall health (i.e. diet, sleep, exercise, etc.)
When medical concerns go beyond needing guidance, HealthTap offers two ways to make an appointment: pay a flat fee for a one-time visit or Prime.
Essentially, the two are the same. The main difference for patients is the cost; HealthTap Prime is a subscription-based service costing $99/mo while the other option is a pay-per-consult service. For those with chronic health conditions, InMyArea (IMA) recommends HealthTap Prime. With that, patients can:
have access to HealthTap's full network which has 140,000 doctors of different specialties
get prescriptions, if needed
get referrals to specialists, if needed
have lab tests ordered and reviewed with them in follow-up appointments with their HealthTap doctor
If you're wondering if paying $99/month is worth it for telehealth services, here is a breakdown of the average cost for traditional health insurance in America.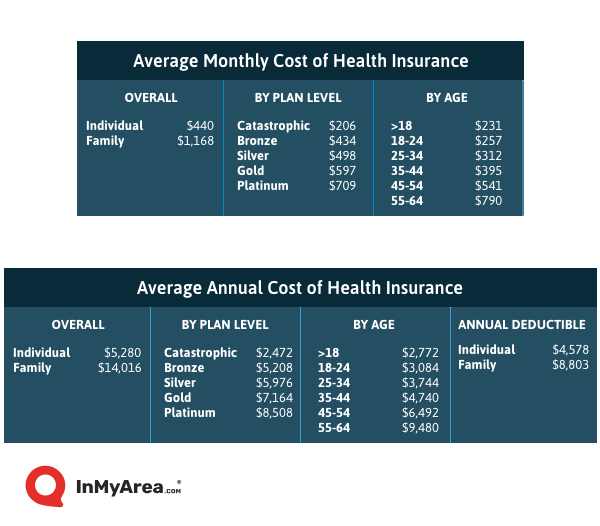 Lemonaid Health
Lemonaid Health, or Lemonaid for short, is the best, and fastest, pay-per-consult telehealth service available. The power lies in how fast patients are connected with doctors and how quickly they can receive their prescriptions. It is like a one-stop shop for treating certain health conditions. After completing a medical screening, patients are connected to the next available doctor. Each consult costs $25. That's $1,300/year if a person saw the doctor once a week.
Lemonaid is best for those on or in need of recurring prescriptions like birth control. Other conditions Lemonaid can treat are:
urinary tract infections (UTI)
erectile dysfunction (ED)
premature ejaculation (PE)
high cholesterol
acne
sinus infections
hair loss
cold sores
acid reflux
flu
smoking cessation
Preventive care methods like screening tests (i.e. STD tests and A1C blood sugar tests) are also available. If Lemonaid doctors are unable to help, the cost for the consult will be refunded.
Addressing the concerns of telehealth services
The future of telehealth looks promising, but like all new things, telehealth services have been criticized by skeptics who don't believe it is an effective way to diagnose/care for patients. There are concerns ranging from data security and patient privacy to the accuracy of the diagnoses. To address these concerns, IMA interviewed HealthTap's Chief Medical Officer Geoff Rutledge and Paul Johnson, CEO of Lemonaid Health.
One of the main concerns regarding telehealth is the relationship between doctors and patients. Whether it is face-to-face or through a screen, patients need to feel they can trust their doctor. Both HealthTap and Lemonaid provide photos, credential information, and biographies on all their doctors for patients to review before meeting with the doctor. Thanks to the Q&A services HealthTap offers, patients can also review answers the doctor has given to medical concerns from other patients which gives "insight to the quality and character of the doctor…" according to Rutledge.
When it comes to the accuracy of diagnoses, Johnson agrees with the skepticism. "We agree with skeptics who think that telemedicine isn't right for everything. In our view, you have to look at telemedicine condition by condition, patient by patient, to understand where you can meet the 'standard of care'."
At Lemonaid, we do everything possible to ensure an accurate diagnosis. This begins with having a full-time dedicated clinical team that works together off peer-reviewed evidence and documented clinical protocols for every condition we treat. To get an accurate diagnosis, all patients are asked specific questions designed specifically for the condition they are being evaluated for. For those who do not fit our guidelines, we recommend they see a doctor in person for additional testing or evaluation."
Rutledge explains the accuracy of virtual care diagnoses versus in-person diagnoses comes down to the doctor's individual performance. "The difference between a virtual visit and talking to a doctor across the table in an office is very small but the difference from doctor to doctor is substantial. This is one of the reasons why we have criteria for entering into the network to be enabled in the platform. It's one of the reasons we make transparent the professional qualities and professional characteristics."
As with all areas of healthcare, Health Insurance Portability and Accountability Act (HIPAA) compliance is a must. HIPAA protects patient information such as medical records and billing information. Both Lemonaid and HealthTap are HIPAA compliant. Johnson states "Lemonaid takes HIPAA compliance and patient privacy and data security very seriously. Like other healthcare companies, we invest money and time ensuring your patient data is protected. Everyone at Lemonaid is focused on both patient safety and patient privacy. All communications whether by email or phone abide by the guidelines outlined in HIPAA. We also encrypt all of our data in transit and at rest."
HealthTap's privacy statement explains how HealthTap meets HIPPA security standards.
As telehealth services continue to overcome the opposition's doubts, it becomes clear how fundamental telehealth is in today's society. Our love for technology and need for convenience is enough to drive telehealth to replace primary care practices. It's already headed in that direction. When we asked what the future of the telehealth industry may look like, both Johnson and Rutledge agree telehealth will be the first place people go for healthcare. As Johnson likes to say, "In the same way that online banking started with people just checking their balances but now we can apply for loans online, we see the same happening with telemedicine. You'd think it weird if someone said they did NOT use online banking today. It will be the same with telemedicine."