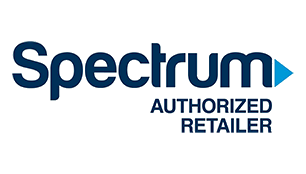 Call to learn more:
1-844-203-0010
Spectrum Internet and Cable TV For Your Home
Enter your zip code below to see if Spectrum is available in your area.
Pros of Spectrum:
No Contracts
Free access to over 500,000 WiFi hotspots nationwide
Flexible bundle options for TV, phone, and internet
Free, easy-self installation options available for certain services
Perks of Having Spectrum:
No data allowance limit
Reliable coverage nationwide
Cancel anytime without the big termination fee
Support is available 24/7
Spectrum Internet Overview
Hassle-Free Plans Packed With Perks
Even though there's only one plan, it's packed with perks. Have the freedom of traveling across the nation knowing you can stay connected with Spectrum WiFi Hotspots. Since WiFi isn't the most secure connection, but the most used, Spectrum Internet comes with Security Suite for each customer. And to complement their secure connection, technical support is readily available at any time to keep you connected if you run into any problems. Basically, Spectrum provides everything you could think of to make connecting to the internet hassle-free and then some.
What You Get With Spectrum Internet
No Data Caps: This means you can stream, download, play, and browse all you want without being dropped to lower speeds or stress about managing your internet usage
Security Suite by McAfee: A $60 value FREE for every plan. It provides an antivirus software, firewall protection, global threat intelligence, web advisor, and parental controls for up to 10 computers.
24/7 Technical Support: Readily available to assist with any issues should that arise
Nationwide WiFi Access: Travel a lot? Get access to over 500,000 hotspots nationwide as a Spectrum Internet customer
Spectrum Internet Contract Options
There's no other way to say it, there's no contract. That means no obligation to stay with Spectrum if you're not getting what you want. Let's say you're traveling out of town for an extended amount of time and need internet connection and Spectrum WiFi Hotspots are the only way to connect, you could subscribe and use their hotspots and then cancel when you return home. While we don't recommend it, with Spectrum's no contract options, that's technically something you're capable of doing.

Helpful Tip:
If you're looking for new service, Spectrum will buy you out of your current contract up to $500 which is perfect for those who are looking for a way out of their lengthy contract with their current provider!
Requires Credit Check?
No*
Instead they'll ask for your address or previous address to assess any risks in becoming a Spectrum customer. If you don't qualify, you may be expected to pay a small down payment.
* Please note that these requirements are subject to change at any time.
Equipment & Installation Fees
Professional installation costs $49.99 for the standard installation, $49.99 for the Spectrum Ultra installation service, and $199.99 for the Spectrum Gig installation service. There's also a one-time $9.99 activation fee associated with their WiFi modem. However, you can use your own modem as long as it is compatible. Please call Spectrum or go online to see a list of compatible modems. (If size matters, their modems are small and sleek.) Whether it's your own modem or a leased one, installation can be free if you choose to self-install. Otherwise, professional installation costs $49.99. If you choose to self-install and have an issue, such as none of the coaxial outlets in your home work, you can call the professionals to come install which will cost you their regularly hour rate at $49.99/hr.
Regular Phone/eMTA Modem: $39.00
Wi-Fi Modem/Extender/Router/Gateway: $78.00
Installation: If you're thinking about getting internet only, the installation fee comes out to be $49.99, which could be pretty hefty on top of everything else. We recommend looking into their self-installation if you're savvy enough to get your home connected, otherwise we highly recommend getting a professional to install your Spectrum service for peace of mind.

Helpful Tip:
If you have some technical knowledge you can opt to install the internet service yourself with your own equipment however if you're not tech savvy, we recommend you do it professionally.
Spectrum Internet Plans Overview
Rather than having multiple plans with confusing speed tiers, Spectrum offers one plan to all customers. Without promotion Spectrum Internet is $44.99 per month for up to 100 Mbps in download speed. (Depending on your location, it can be bumped up to 100 Mbps). This plan is available in 42 states to over 27 million people.
Why Choose Internet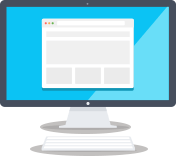 Spectrum Internet is Perfect For: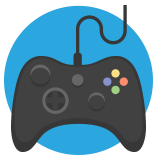 Online Gaming
Both Spectrum Internet and Ultra Internet allow for smooth game-play. Ultra Internet is perfect for online gaming because it minimizes lagging issues thanks to its technology (fiber optics).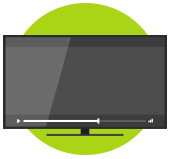 Streaming Ready
Pick any plan, it doesn't matter. With Spectrum, both of their plans provide more than enough speed for your everyday use. Their secure connection makes online shopping less troubling.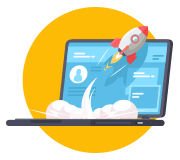 Browsing & Everyday Use
Spectrum Internet and Ultra Internet both offer speeds that surpass the FCC's recommendations. Both plans provide for seamless streaming no matter if it's music, movies, or live streams.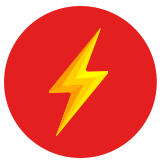 Fast Broadband
Spectrum Internet and Ultra Internet both exceed the FCC's mark for true high-speed internet.
Spectrum Cable TV Overview
More TV, Less Drama
Spectrum TV has over 350+ channels, and over 10,000 On Demand choices (including Primetime shows) in plans appealing to all different types of viewers. Since service is provided via coaxial cable, the only time to worry about outages are during power outages or if something was to go bad with your receiver or neighborhood node. Unlike other providers, Spectrum TV does not require a contract. In fact, they'll buy you out of a contract if you want to switch (up to $500 in early termination fees).
Going further, Spectrum plans on bringing exclusive content to their subscribers. On April 26, 2017, Spectrum and AMC Networks announced a partnership between the two where AMC Studios, creators of critically acclaimed "The Walking Dead", will create content exclusive to Spectrum. Similarly, Carolina Panthers fans may become Spectrum TV fans as well. On June 5, 2017, Spectrum Networks and the NFL team Carolina Panthers renewed a multi-year programming agreement where the Panthers related programming, such as live preseason games and Panthers Game Day, will air on Spectrum News North Carolina. Panthers TV programming will begin with "Panther Talk" on August 7 at 7:30 PM E.T.
Benefits of Having Spectrum TV
Free HD: That's right, every channel you get from Spectrum is in beautiful High-Definition. That's crystal clear and crisp entertainment at the palm of your hands.
Free On-Demand: Get access to over 10,000 choices in movies, shows, dramas, and more! That's endless entertainment included in all plans!
Spectrum TV App: Watch all your favorite TV programs on the go with the Spectrum TV App. Never miss a game or breaking news with this app on your phone. It truly is entertainment when you want, where you want.
Contract-free with Spectrum
There's no contract so what options come with that? The option to leave whenever you'd like. Say you're a Carolina Panthers fan and you subscribe to Spectrum TV for their exclusive Panthers TV programming during the NFL season, you can technically cancel the subscription once the programming is over - there's no contract requiring you to stay.
Equipment & Installation Fees
It is $5.99 per digital receiver box per month and $12.99 per DVR. The service installation fee is $49.99. Unlike their internet, there's no self-installation option but their professional installation is worth it. On the day of installation, their professionals will call you while on their way to ensure someone is home. You will qualify for a $20 credit if they're late.
Digital Receiver: $5.99 per month per box.
DVR: $12.99 per month per box. DVR's let you record and store any of your favorite programs or even whole series if you're the type that prefers to finish a whole season in one go.
DVR Service Package: $19.99 per month for up to 4 DVR receivers.
Broadcast fee: $8.85 per month.
Installation: If you're thinking about getting TV only, the installation fee is $49.99 for a primary installation service or reconnection in which a service truck will come and install your Spectrum TV service. For any custom work service, an additional $49.99 may be added depending on the type of work needed.
Spectrum Cable TV Plans Overview
Keeping it short and simple, Spectrum offers three different plans: Triple Play Select, Triple Play Silver, and Triple Play Gold. You can get Spectrum's services by itself, but when you bundle internet, TV, and calling together, you're saving a lot of money.
Below is an overview of the plans and pricing we've collected for Spectrum. Spectrum offers internet service across 28 states with the greatest coverage in California, Missouri, and Michigan. Cable internet from Spectrum is available to an estimated 27.5 million people, making it the 3rd largest provider of cable broadband in the U.S. by coverage area. In addition to cable broadband, Spectrum also offers fiber internet service. Its fiber service is available to approximately 509,000 people, making it the 27th largest provider of fiber broadband in the U.S. by coverage area.

Why Choose TV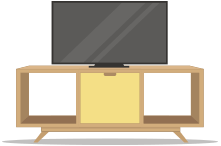 Spectrum Cable TV is Perfect For: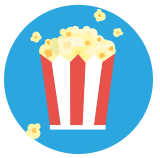 Movie Buffs
Spectrum provides all the movie channels you could ever want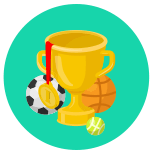 Sports Fanatics
Whether it's NFL, MLB, NBA, or Golf, each league's official channel is available with Spectrum TV's Silver plan, including Fox Sports and ESPN's extra channels. Never miss a game if you don't have to.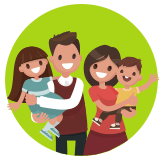 Families
Spectrum TV's Select plan has the Disney Channel, Cartoon Network, and a variety of family friendly channels to keep everyone entertained.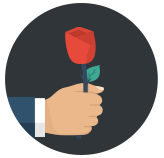 Reality TV Enthusiasts
Spectrum TV's Gold plan has every channel you need to get your fix of any and all reality TV shows.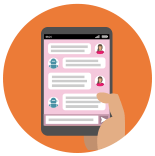 Social Watchers
You'll never miss what your friends on social media are buzzing about with all the channels offered by Spectrum.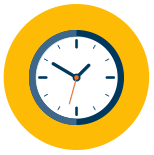 Binge Watchers
Pick any plan, it doesn't matter. With Spectrum, both of their plans provide more than enough speed for your everyday use. Their secure connection makes online shopping less troubling.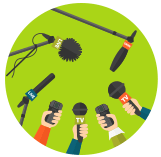 News Addicts
Spectrum TV's Select plan has all the necessary channels to keep you informed of topics locally and worldwide.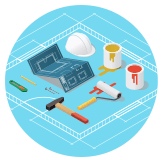 D-I-Y Lovers
It doesn't matter if your hobby is traveling, cooking, or knowing trivia facts, the Silver plan from Spectrum has all the channels to complement your hobbies.
Spectrum Voice Overview
Answer Anywhere
Sometimes we need traditional methods of communicating in case our newer technology fails us. Thankfully, Spectrum still offers a landline phone plan that provides unlimited local and long distance calling to anyone in the U.S. and its territories. Spectrum Voice comes packed with features anyone would love such as the "Answer Anywhere" feature that lets you link other phone numbers to your home phone so they ring when your home phone rings. In total, Spectrum Voice comes with 19 of the most popular phone features:
Benefits of Having Spectrum Voice
Call Blocker Basic: Block those callers who call with a blocked ID. They'll be redirected to a message advising them to unblock their number
Call Blocker Select: Block your ex, or your coworkers that always try to hang out with you outside of work even though you've clearly expressed your disinterest. They'll get redirected to a nice message reiterating that you're currently not taking calls
Call Blocker Plus: It's Call Blocker Basic plus you can block those who purposely remove their Caller ID information
Repeat Dialing: If you need to call a number that's normally busy, this feature will repeatedly call that number and notify you when the line is available.
Caller ID
Caller ID on TV: Just like it sounds, when your phone rings, you'll see the caller's ID on screen (Only if you have Spectrum TV)
Distinctive Ring: Give numbers their own ringtone
Nomorobo: Block telemarketers and calls from customer service robots
Voice Zone: You can manage your home phone anywhere
Selective Call Forwarding: Choose who's calls you want to forward to another number
Call Forwarding
Outbound Call ID Blocking
Speed Dial
Voicemail
3-Way Calling
Answer Anywhere
Call Waiting
Contract Options
The only way to get Spectrum Voice is to bundle with Spectrum Internet/Spectrum TV but that means there's no contract even with a 12-month agreement. Spectrum Voice is $29.99 per month but the price can vary depending on your bundle options. If you have friends or family in Columbia, Nigeria, South Korea, or elsewhere around the globe, the Spectrum Voice international option will be an essential addition. It's $5 per month to get unlimited calling to up to 70 countries in Africa, Asia, and Europe. Without adding this option, the per-minute rates for international calls will vary depending on the country.
About Spectrum
A Powerhouse in Home Entertainment
After 24 years in the business, Spectrum is truly the fastest growing TV, internet and voice company in the United States. Since its inception in 1993, Charter Communications has undergone numerous changes, many involving acquisitions and mergers with other cable providers. Former Time Warner Cable and Bright House Networks customers are now Spectrum customers. Their latest acquisitions of Time Warner Cable and Bright House Networks made them the second largest cable provider in the nation providing service across 41 states.
To accommodate their growing customer base, Charter Communications has taken diligent steps to raise the number of customer care employees to its current count of 91,500. They have also improved the technology in their customer call centers and focused on creating a stellar training program for their agents. All of these upgrades have led to quicker customer response times. Even technical support is offered to customers for all Spectrum products 24 hours a day, seven days a week.
Outside of Charter's care for their customers, some of the biggest advantages in being a Spectrum customer is the flexibility they offer. There's no contracts on any of their plans either, customers can cancel at anytime. You can purchase the exact services you need and bundle them together without the fear of being stuck in that plan forever. Customization is easy and customer service will work with you to determine the best possible package for your residential or business needs. Or if you need to get rid of your current contract, Spectrum has a contract buy-out program (up to $500) available to new customers ordering a Triple Play or Double Play bundle.

Key Facts About Spectrum
Services Offered:
Internet, TV, Voice
Connection Type:
Fiber, Cable, Wireless
Customer Support Contact:
1 (833) 694-9259
Additional Information:
Top Cities Connected With Charter Spectrum
Disclaimers
* Limited time offer; subject to change. Savings claim based on non-promotional pricing. New customers only; Triple Play required. DVR Service on 1 box free or discounted on 2-4 boxes to $9.99 for 1 year; after year one standard service fee applies.
Bundle price is $89.97/mo. Yr 1 & $109.97/mo. Yr 2; standard rates apply after 2 years. Qualifying bundle includes Spectrum TV™ Select, Spectrum Internet™, and Spectrum Voice™. DVR Service on 1 box Free or discounted on 2-4 boxes to $9.99 for 1 year; after year one standard service fee applies. TV equipment required & is extra; No additional charge for modem; Phone taxes, fees, & surcharges are included in price; other equipment, install, taxes, fees & surcharges may apply.
To qualify for the contract buyout program, a customer must order and install a qualifying Triple Play promotion or limited Double Play promotion (offers not available in all areas). Offer available to qualifying customers only, who have no outstanding obligations to Spectrum. Check amount will be determined by the early termination fee on the final bill from the previous provider, not to exceed $500.