Viasat
High Speed Internet
Where You Live
Serving areas that cable or DSL can't reach. Viasat Internet is perfect for rural homes that need fast and reliable internet. Get the best satellite internet plans.
Why You Should Get Viasat Satellite Internet
Get exactly what you need for reliable internet. Watch your favorite highlights, shop online, and enjoy a movie all at the same time. If you go over your data allowance, Viasat's Liberty Pass will let you browse the net and stay connected worry free.
It's affordable - how monthly internet service should be. Your price is guaranteed for 2 years which means you'll never deal with any hidden fees or surprise price hikes while you have Viasat in your home. Installation is simple and stress-free, typically taking just 2-3 hours.

Available Where You Are
No matter where you live, Viasat High Speed Internet will keep you connected.

Unlimited Data
No more punishment for going over you data limit. Viasat's new plans lets you browse the internet worry free.

Super Fast Internet Speeds
Don't wait for your page to load anymore. Our download speeds are faster than typical DSL or 4G mobile service.

2 Year Price Lock
We may get faster but we won't charge you more for it. Your price is guaranteed for 2 years.
Bundle Viasat Internet & Save

Voice
Bundle and Save $10/mo on Your Internet Bill
Talk when you want for however long you want. Bundle Viasat Voice with your internet for great savings.

Easy Care
Get Peace of Mind For Only $5.99/mo
Forget about charges for service calls and enjoy being first in line for customer service with EasyCare.
Connect Your Home With Viasat Internet Now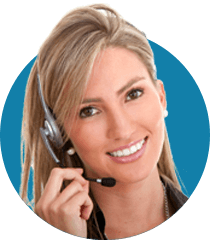 Need Personalized Help?


Have Our Agents Contact You For Service